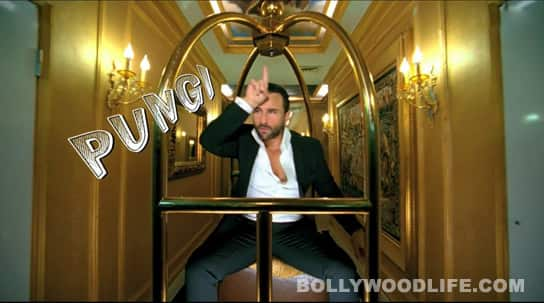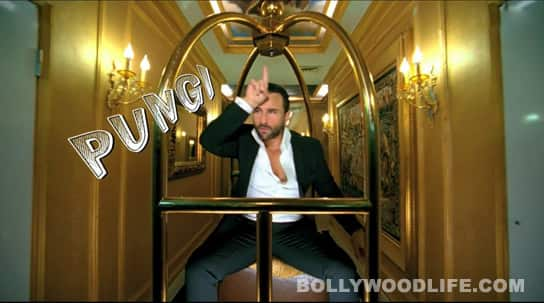 Music director: Pritam
Lyrics: Amitabh Bhattacharya
Rating: 3/5
The so-called hip version of the mujra sticks out like a sore thumb in the otherwise slick soundtrack
Agent Vinod has only four songs and one theme track. It's supposed to be an action-packed thriller and more songs would have surely ruined the pace of the film. Keeping the genre in mind all the tracks are slick and edgy, except one – Dil mera muft ka. If this song had not been promoted as a mujra and had been treated like just another item song, it could have worked better. The groovy beats in the background that were intended to make the song sound hip and happening, just don't work. Interestingly, there is a remix version, which with its desi beats, actually sounds like an original song and the version that has been used in the film sounds like the remix! Sung by Malini Avasthi, this version of the mujra is more dhinchak and fun!
AV has three versions of the love song Raabta, all of them sound similar. Arjit Singh's voice sounds quite refreshing in this number. The lyrics are romantic and the melody is haunting, suiting the genre of the film, so it doesn't sound out of place.
I'll do the talking tonight, sung by Neeraj Shridhar is strictly average. The ring of Boney M's Rasputin gets lost as Pritam tries to do too many things with it. On repeated listening though, it sounds better.
Pyar ki pungi is definitely the best number on the album. If promoted well, it has the potential of becoming the next Kolaveri di. It's got the madness, the punch and the funny lyrics by Amitabh Bhattacharya that will make an instant connection with the youth. The total desi beats and the cool vibe remind you of Hawa hawa.
The Agent Vinod theme is the most important track on this album. It is meant to play at various times through the film and it had to be something that could get your pulse racing. Pritam has done a great job on the number. It's got the electronic and trance feel, making it thrilling.
Pritam has come up with a decent soundtrack to support this spy movie and it should add to the thrill quotient of the film.