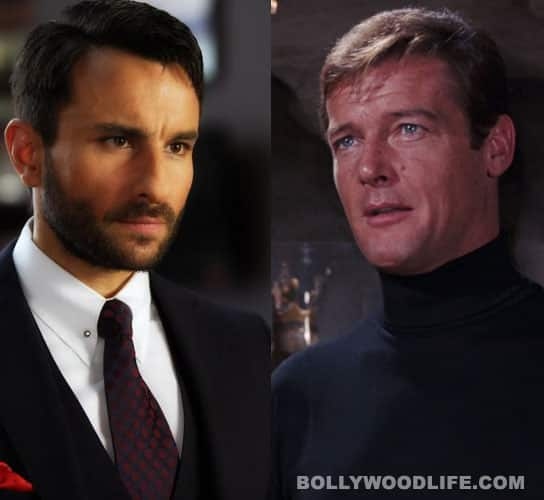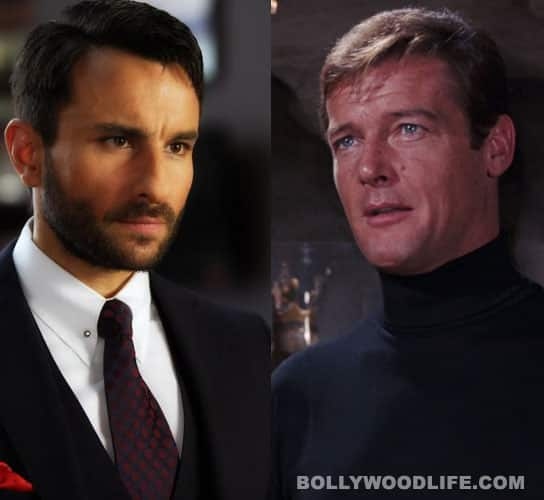 If Agent Vinod is the desi James Bond, then is this what Live and Let Die will be in Hindi?
Saif Ali Khan has been promoting Agent Vinod as the Indian James Bond. He even wants to build a franchise around his RAW agent. Will his next film have an English title? That makes us wonder, how will James' movies sound if they had literally translated Hindi titles? We bring you our take on our fave James Bond movies and their hilariously funny Hindi titles, but can you tell us what Quantum Of Solace will sound like in Hindi? Leave us your contributions in the comments box below and we'll acknowledge the best ones:
Goldfinger
Sona ungli
Dr No
Doctor Nahin
From Russia With Love
Roos se Pyaar ke Saath
You Only Live Twice
Tum Sirf Jeete Ho Do Baar
Live And Let Die
Jiyo aur Marne Do
The Man With The Golden Gun
Aadmi Ke Paas Sunehra Bandook
Golden Eye
Sunehra Aankh
Tomorrow Never Dies
Kal Kabhi Nahin Marta
The World Is Not Enough
Yeh Duniya Kaafi Nahin Hai
Die Another Day
Marna Kisi Aur Din
Skyfall
Aasman girna
ALSO READ: AGENT VINOD: 'Pyaar ki pungi'? Or 'Love's pipe'?
Rani Mukerji birthday special: Stealing Stealing Quietly Quietly
Vidya Balan-Emraan Hashmi in 'Yeh Ganda Chitra'
Salman Khan, Shahrukh Khan and Aamir Khan: It's all about the name
Mogambo khush hua? Mogambo became happy?
Shahrukh Khan: In which film I die, film becomes superhit!
Is 'Kahaani' an apt movie title for a thriller?
BADE ACCHE LAGTE HAIN: In the distance between arms, two loves are meeting

Kareena Kapoor says: I Am Crazy of Love!
Salman Khan in Dabangg: I will make many holes in your body
Rajinikanth said: The time for me to come has come, the time for you to go has come