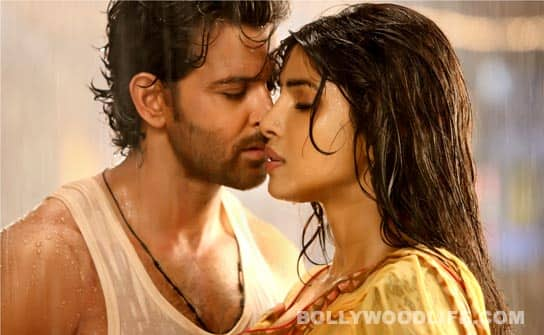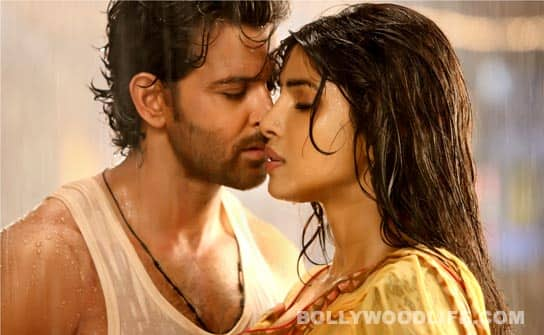 Click for trailers, songs, news, gossip, interviews and features on Hrithik Roshan and Priyanka Chopra's film Agneepath
In a small Indian village called Mandwa, Vijay Dinanath Chauhan (Hrithik Roshan) is taught by his principled father about the path of fire – Agneepath. His life is completely shattered when the evil drug dealer Kancha (Sanjay Dutt) hangs his father to death. Vijay leaves for Bombay with his pregnant mother and has only one mission in life – to return to Mandwa and bring back the glory of his father's name.
In Bombay, 12-year-old Vijay is taken under the wings of the city ganglord Rauf Lala (Rishi Kapoor). From then on, it is a journey of revenge where he makes and breaks many relationships only to get closer to his aim. Vijay finds support only in his best friend Kaali (Priyanka Chopra), who stands by him at every moment in his life. Fifteen years later his hatred for Kancha takes him back to Mandwa where life comes full circle.
REVIEWS
AGNEEPATH Movie Review: See it for Hrithik Roshan's heartfelt performance
'Agneepath' is mindblowing: B-towners' review
VIDEOS
AGNEEPATH new song: Deva Shree Ganesha
AGNEEPATH dialogue promo: Sanjay Dutt is scary!
'Gun gun guna': Priyanka Chopra cheers Hrithik Roshan up
'O Saiyyan' song: Hrithik Roshan and Priyanka Chopra's romance is intense
AGNEEPATH new trailer: Hrithik Roshan, Sanjay Dutt are impressive
Chikni Chameli: full song from Agneepath
Katrina Kaif as 'Chikni chameli' in 'Agneepath' item song teaser
PICTURES
Shahrukh Khan, Shirish Kunder, Priyanka Chopra at Sanjay Dutt's 'Agneepath' success bash at Aurus
Hrithik Roshan, Priyanka Chopra, Sanjay Dutt at 'Agneepath' success meet
Hrithik Roshan, Priyanka Chopra, Sanjay Dutt, Karan Johar attend special screening of 'Agneepath'
Sanjay Dutt promotes 'Agneepath'
Hrithik Roshan announces Agneepath's association with McDonald's
Sanjay Dutt's tryst with the guitar!
Hrithik Roshan, Priyanka Chopra, Sanjay Dutt at 'Agneepath' second theatrical promo launch
Hrithik, Sanjay, Priyanka at the first look of 'Agneepath'
NEWS & GOSSIP
AGNEEPATH box office report: Hrithik Roshan beats SRK
Katrina Kaif's 'Chikni Chameli' impresses David Dhawan