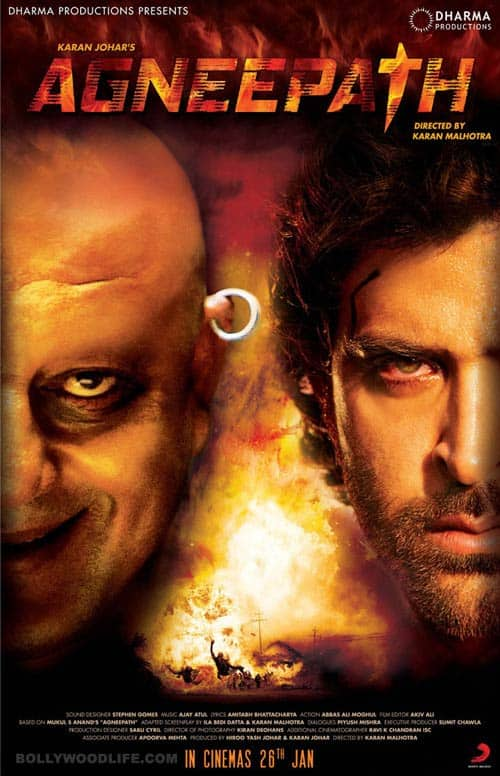 Agneepath crosses RA.One's record by a big margin and achieves the biggest opening weekend record
The year has begun on a great note for B-town as its first big release, Agneepath has managed to break all records at the box office. The film has earned approximately Rs 65 crore in its opening weekend (first three full days – Thursday, Friday and Saturday – are considered the opening weekend), surpassing the record previously set by Shahrukh Khan's Ra.One at Rs 52.93 crore. The collections dropped on Friday and then picked up slightly on Sunday, and was only able to touch Rs 69 crore by the end of the day. The film though has become the the biggest opener and the fastest to reach Rs 50 crore in Bollywood.
Agneepath, which has received mixed reviews from critics as well as the audience, is looking to cross the Rs 100-crore-mark, but it might be a little tough since the collections are constantly dropping. The trade pundits say that the film has already earned big profits and has been declared a blockbuster, and the drop is nothing to worry about.
Here's how the rankings for the best opening weekends stand now:
Dabangg (2010) – 48.82 crore
Don 2 (2011) – 46.33 crore
ALSO READ: