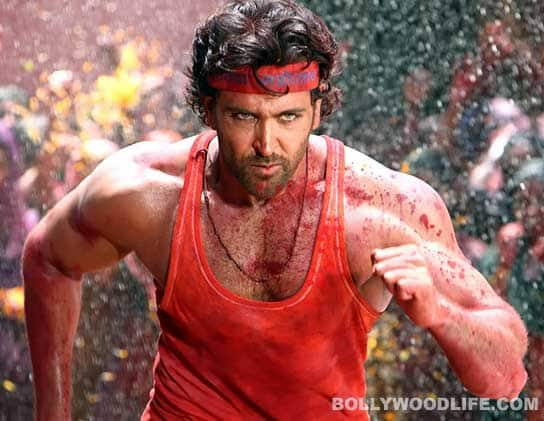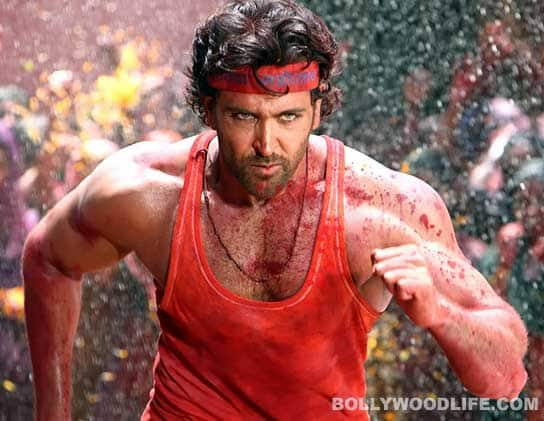 Hrithik Roshan's understated yet powerful performance and Rishi Kapoor's strong portrayal of the baddie shine through in this otherwise lacklustre remake
There are great expectations from Agneepath for three main reasons: it is a remake of an Amitabh Bachchan flick, it's produced by Karan Johar and has a huge starcast. But I wonder why? In any case the original Agneepath had tanked at the box office at first, only to have been recognised as a cult classic later. In a way, this one's not just a remake. Director Karan Malhotra has taken the basic plot and played around with it.
Vijay Dinanath Chauhan (Hrithik) is out to avenge his father's death at the hands of Kancha (Sanjay Dutt) and reclaim the respect of his village, Mandwa. In the process he becomes a criminal who uses powerful people to come up in the ranks. Karan has made loads of changes to the story and that's absolutely fine. The point is that he fails to make it relevant to today's times. It still has all the typical filmy ingredients of the late '80s and '90s – a childhood romance, a maa delivering a baby on the street with women holding their saris to cover her, the hero's sister being assaulted by one of the villains and the hero mouthing sentimental lines as he bleeds to death. The way the village of 1977 is portrayed feels quite outdated and the concept of a villain leading a military rule so close to a metro like Mumbai in the '90s is also a little unbelievable.
At the end if it all, you wonder what the real point of remaking this film was and you have no real answers. Especially in the first half when the story gets quite predictable and moves at a snail's pace. The second half gets more gripping when Hrithik goes all out to take his revenge and comes face to face with the evil Kancha. But the long drawn lead up to it has left you exhausted by then. The climax is gripping though. And you do want to whistle when Hrithik mouths the famous Amitabh Bachchan lines: "Naam Vijay Dinanath Chauhan. Baap ka naam Dinanath Chauhan. Gaon, Mandwa." Thankfully the dialogue has been used only once and in the right place.
The performances are good and that's what keeps you hooked. Sanjay Dutt's Kancha is much more menacing than Danny Denzongpa's in the original. He looks evil and brings a madness to his character. But some of his dialogues really let him down. Even though she tries really hard to impress her audience, Priyanka Chopra as Kaali doesn't have much to do at the end of the day. The boy who plays the young Hrithik has given a commendable performance and so has the girl who plays Hrithik's teenage sister. Rishi Kapoor manages to carry off the vulgar character of Rauf Lala quite convincingly. He is uninhibited and delivers a sparkling performance. Deven Bhojani also impresses as Rishi Kapoor's mute son. And finally, Hrithik Roshan, who is the saving grace of the film, comes up with a gritty and strong performance. He tries his best to bring the angst and bitterness of his character to life, but is let down by the screenplay. Compared to the original, Hrithik's Vijay Chauhan has fewer dialogues and punch lines. His character is more humane and sensitive than that of Amitabh's ruthless one. The director tries to portray Vijay as an underdog who finally accumulates the inner strength to overpower the evil Kancha. This change in characterisation works to an extent. Sadly, the screenplay doesn't allow you to feel as strongly for him as you would have liked to. But his breakdown, his rage and his pain in the last few scenes lift his performance and the film.
Neither is Agneepath a great film nor a terrible one. It's ordinary. It's gripping in parts but suffers as a whole. Unfortunately for Karan Malhotra, unlike Don or Devdas, there's only that much you can do to contemporise Agneepath and make it relevant for today's viewers. Watch it for Hrithik's performance and a few dramatic moments, but only if you are willing to sit through three hours of an intensely filmy movie.