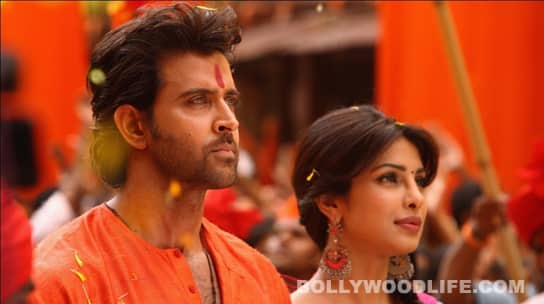 Hrithik Roshan beats Salman Khan and Shahrukh Khan as his film earns Rs 23 crore on the first day
Karan Johar's Agneepath has grossed approximately Rs 23 crore on its opening day, beating the record for the biggest opening collections previously set by Salman Khan with Bodyguard. While Bodyguard earned Rs 20.crore (nett), RA.One garnered Rs 14.76 (nett) on the first day. So Agneepath has beat the two films quite easily. It has managed to achieve phenomenal numbers in Mumbai and the South. Releasing the film on January 26 was a smart move, as it will enjoy solo release status and the boost of a long weekend start.
We are sure that after the debacle of his last two solo films – Kites and Guzaarish – Hrithik must be on top of the world after hearing these figures. But the biggest question is: Will Agneepath manage to become the highest grossing film of all time? For that to happen, the movie will have to cross the Rs 100-crore-mark (Bodyguard has set the record high at Rs 100.15 crore). The Karan Malhotra-directed film has received mixed reviews from the critics and the audience, making it difficult to say whether it will be able to sustain its hold through the week. Does Hrithik have the strength to pull in a bigger audience? We'll know that soon enough!