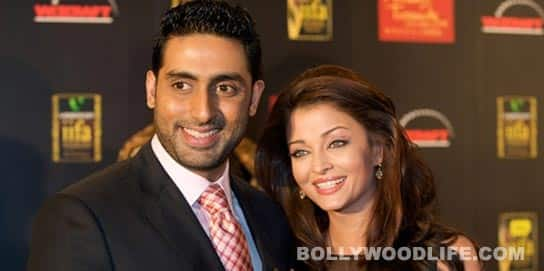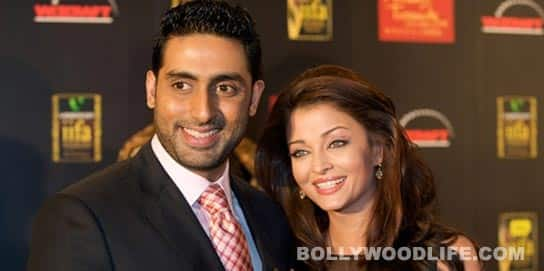 It will be fun if Aishwarya Rai and Abhishek Bachchan chose one of the names suggested by our readers!
Aishwarya Rai and Abhishek Bachchan are happy calling their newborn daughter Beti B as of now. But we're sure they have their own little nickname for her, or maybe a set of nicknames with which they address her fondly. They are most likely referring to readymade name lists right now and the mystery around what the baby's real name is still alive. All we know is that it will most likely begin with an 'A' – both parents Abhishek and Aishwarya want that as their names begin with the letter. When we asked our readers to suggest names for Beti B, we got a tremendous response. Most people are suggesting names that are a combination of Abhishek and Aishwarya, like Aishabi, Abhinetri, Abhija, Aisha, Ashmita, Abiash, Anitabh, Abhijaya, Abhishwarya, Aishbee, Abhiwarya, Abhipsa, Aashi, Aashna, etc. Also, Amaya = the first two letters of Amitabh, the last two letters of Jaya and the middle letter of Abhishek and Aishwarya, and Ameeja with the dada-dadi's names.
The most common suggestions though were Alyssa, Anjali, Anindita, Arya and the some of the most unusual were Aahi, Anisruta, Adhikrita, Annesha, Aishi, Abhrankshi, Aarisha, Ashmira and Anaswara. A Sathya Sai Baba devotee has given the child names like Sathyana, Iswarany and Aarnaya. A few of our readers have ignored the letter 'A' and have suggested the name Lakshmi after the goddess, or Itishree, Prakrity, Ruthu, Keya, Hiba…. And one reader thinks Basmati, a kind of rice, is a good name! If someone was trying to pull a fast one here, we don't know. But another reader has typed in 'Salmani or 'Viveki' which wethinks is not in good taste. But won't it be fun if one of the names suggested by BollywoodLife readers is actually picked up by the Bachchans for the little child? Meanwhile, tell us if you have more options.. Beginning with an 'A', of course.
ALSO SEE: