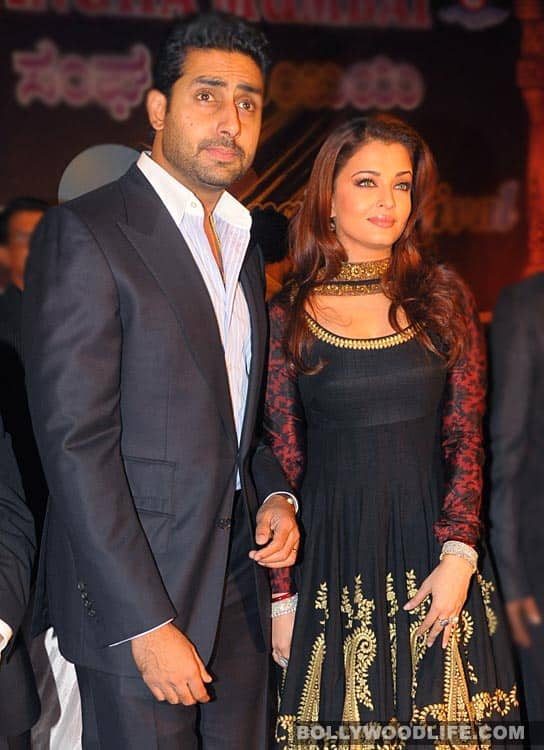 Now that the suspense has finally ended – and we know Abhishek and Aishwarya Rai Bachchan are proud parents of a baby girl – we begin to wonder: What will her name be? Here's what we came up with…
Abhilasha (wish): An apt combination of both their names, don't you think?
Swarupa/Soundarya (beautiful): With Abhi and Ash as her parents, the baby is definitely going to be a looker
Sunaina (beautiful eyes): Same goes again. Both Abhi and Ash have lovely, expressive eyes. Baby B will definitely inherit that!
Abirami / Lakshmi: The first daughter in the house is always considered to be a representative of the Goddess. So why not name her after Her?
Jyotika (light): She was born just when the sun was sharing its largesse with the entire country. What better way to honour that? And there's the added plus of the name starting with the same letter as the name of the baby's paternal grandmother
Kavya (poem): An apt name for a baby bound to be become another epitome of beauty like her mother. It also rhymes with her cousin's name Navya!
Malika (flower): Baby B is going to be a darling of her parents and grandparents. Considering how Ash hardly stepped out of the house during her pregnancy, we are guessing Baby B will also lead quite a sheltered life away from the prying eyes of the media, like a flower in a greenhouse.
Nandini (Goddess Durga): Baby B might lead a sheltered life, but we are guessing she's not going to shy away from the hard facts of life. With strong parents like Abhi and Ash, she will be a fearless gal.
Mridula (ideal woman): With the Bachchans guiding her throughout her childhood, we doubt she will be anything but the perfect lady – strong, fearless, beautiful and graceful.
You guys have any more suggestions of names for Aishwarya-Abhishek's baby? Tell us!