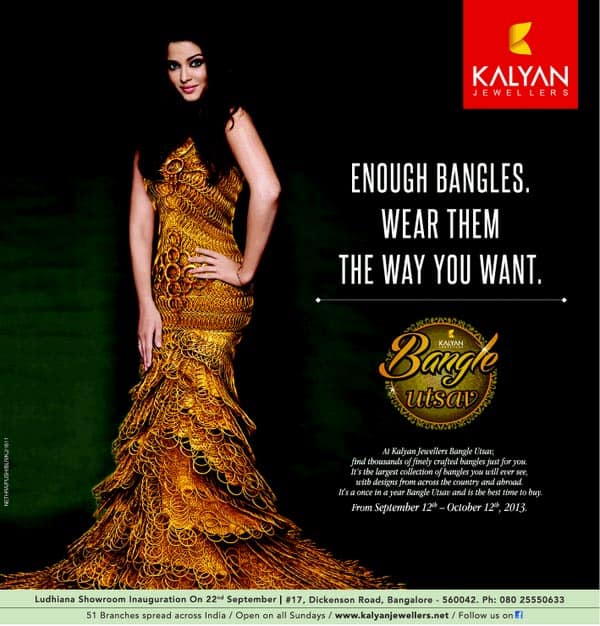 The former Miss World wears a mermaid gown covered with gold bangles in a new ad. Like it?
While Aishwarya Rai Bachchan's latest ad shoot for Kalyan Jewellers hurts our eyes, we were wondering if the mermaid gown she wears covered in gold bangles all over hurt her body as much! The beautiful lady, who is the brand ambassador for the jewellery store impressed us with her previous ads, but this time around we are lost for words and certainly not in a good way to describe her gaudy look!
Ash's face retains the usual radiant glow, but there's not much else that we can sing praises about in this shot. We get it that the brand wants to be different and unique with their ads, but with this 'gold bangle gown', they've gone overboard! We've nothing against Aishwarya, but we wonder how this classy and elegant beauty was convinced to wear such a horrendous outfit. The glittery gold luminosity is too much for our eyes. Less could have worked as more in this instance, maybe with something like a gold bangle belt accessorising a plain gown. But, no, they preferred to make it jhatak, which is so unlike the lady herself that we have to wonder, again, why!
While we give a thumbs down to Aishwarya's attention-seeking 'garment', what do you think, BollywoodLifers? Like it? Hate it? Tell us!