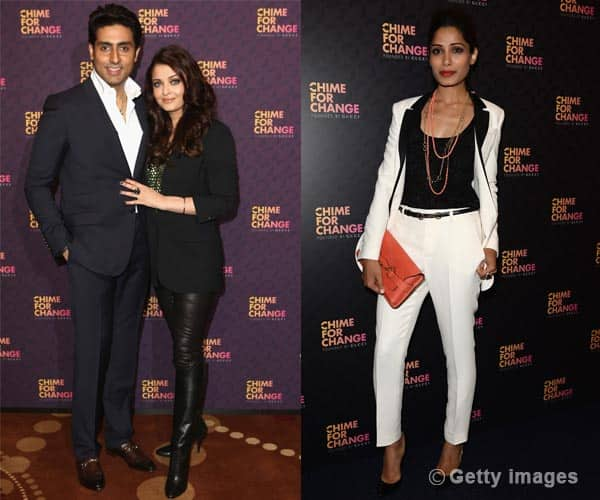 The celebs were seen making a starry appearance at the high-profile do in stylish outfits
While Aishwarya Rai Bachchan looked all rock-chic in leather pants and a classy blazer at the Chimes for Change concert in London, Abhishek Bachchan was all sophisticated in a suit, complementing his wife in that formal avatar. While the couple posed for the paparazzi and appeared their stylish best, Slumdog Millionaire babe Freida Pinto was seen choosing a Gucci ensemble for this gala event. She was seen in a pristine white pant suit, and she also made it a point to add a bit of that junk to her style, accessorising with cool metallic neckpieces.
The Chime for Change concert was an event aimed at raising funds for empowering women. It was also attended by some of the biggest international sensations like Beyonce, Jennifer Lopez and Salma Hayek. Ash's lovely leather look and Pinto's twist to her formal style, welikes!