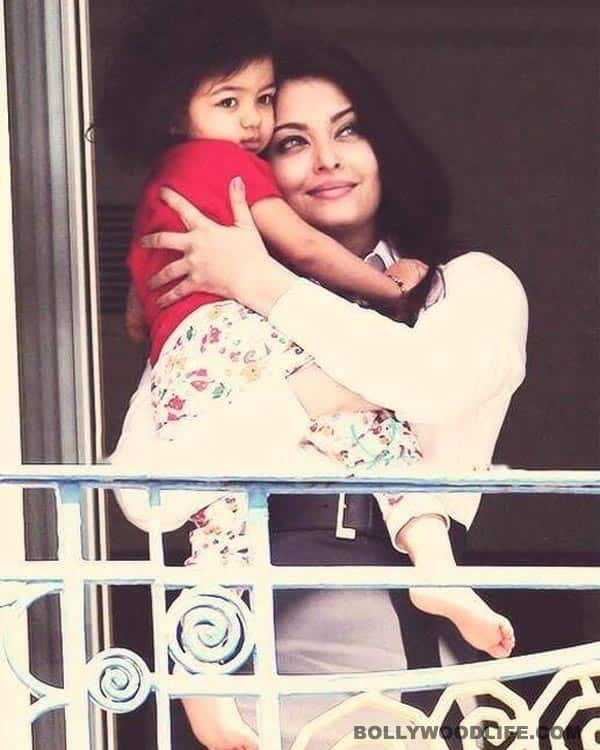 The Bollywood diva posed with her daughter at the window of her hotel in France
Even as Aishwarya Rai Bachchan has been busy decking up in designer wear and posing for the shutterbugs at the Cannes International Film Festival 2013, the Bollywood diva is making sure her duties as a mother are not neglected. Her daughter Aaradhya Bachchan, who accompanied her to the festival along with granny Vrinda Rai and a maid, is getting enough attention from her momma and more.
Although shielded from the direct flash of the paparazzi, one-and-a-half-year-old Aaradhya got her share of the spotlight when Aishwarya posed with her at the window of her hotel room. The picture is a rage on Twitter already.
While the Bachchan bahu was pretty in her very corporate black and white outfit, it's the li'l Bachchan daughter who stole the show in a red top and printed bottoms. And seeing those long legs, we know the child is gonna grow up to be a tall young lady. And since we know that her colleagues at the brand she has endorsed for so long have all met Beti B, we have to wonder – is Ash predicting a modelling career for her baby already?
ALSO READ: Cannes 2013: Aishwarya Rai Bachchan steals the show – view pics!