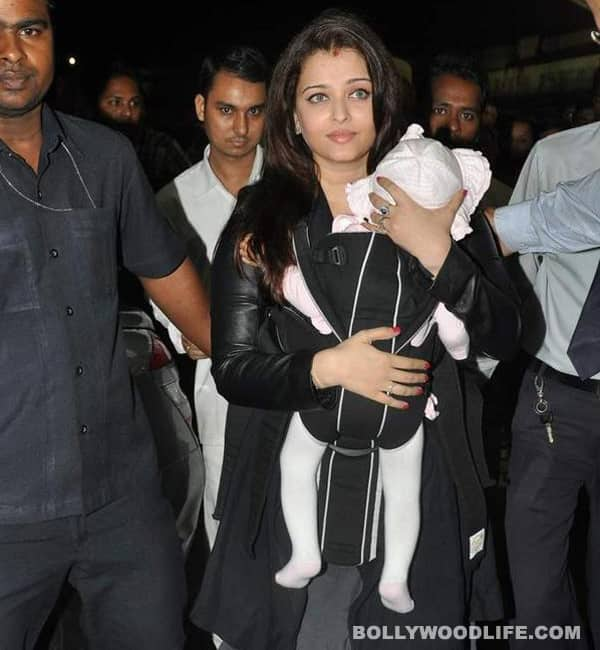 The Ma-Beti B pair are all set, with baby bags and milk bottles, to meet lonely Papa Abhishek Bachchan
Remember we spoke about how Daddy Abhishek Bachchan, who is currently shooting for Dhoom:3 in Chicago, was missing his folks? Well, guess it's time Papa Bachchan feels lonely no more. 'Coz yesterday Aishwarya Rai Bachchan was spotted with Beti B Aaradhya Bachchan strapped firmly to her bosom (like always) at the Chhatrapati Shivaji International Airport while on her way to Chicago. Wow! Calls for a celebration, doesn't it?
And while we were happy to spot the famous mother-daughter pair, we noticed that they were dressed in almost the same kinda clothes they wore while returning from Cannes last trip. See the similarity? Now is that like a dress-code for journeys, Ash? We really wonder.
But that's for later. For now we're just anticipating an awesome Bachchan reunion, and maybe a cute chillar party for kids Aaradhya and Aamir Khan's son Azad Rao Khan. Cho chweet that would be, no? Errr…is Karan Johar taking notes for yet another family drama now? Wink, wink.