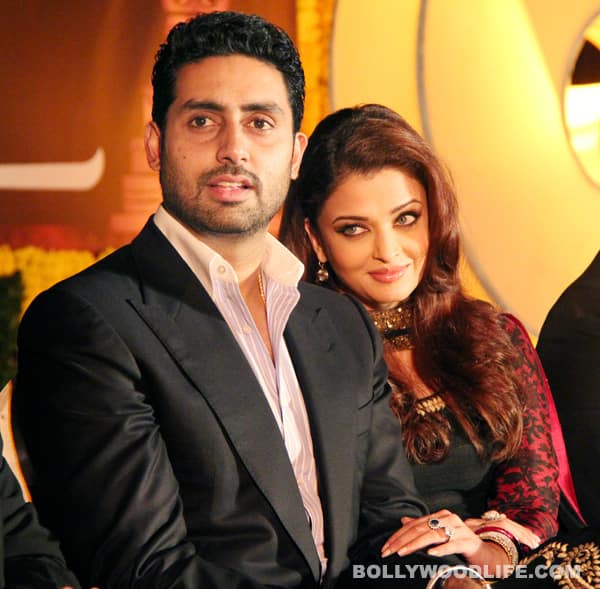 It's been six years since the couple tied the knot. So any idea what Abhi-Ash are planning to do this anniversary?
Last year Abhishek Bachchan and Aishwarya Rai Bachchan celebrated their anniversary with their li'l bundle of joy – Aaradhya Bachchan. She was perhaps the best gift ever as she made an entry into the Bachchan household on November 16, 2011.

From strutting around on the red carpet, hands entangled around each other at fests and events to doing films together, Abhi-Ash have had it all smooth till now. The couple appeared on Oprah Winfrey's show together and spoke about virtually everything under the sun – from the huge fan base they have to their love life.
On the sets of Koffee With Karan, Abhi had once described Ash as one of the guys, one of those buddies he loves to hang out with, and that she's not overly feminine and that's what makes them amazing friends, bolstering their relationship perfectly. The couple still looks pretty much in love. Whenever they make public appearances, Abhi is usually seen keeping an eye on Aaradhya and being by his wife's side. Wish a happy anniversary to you two….