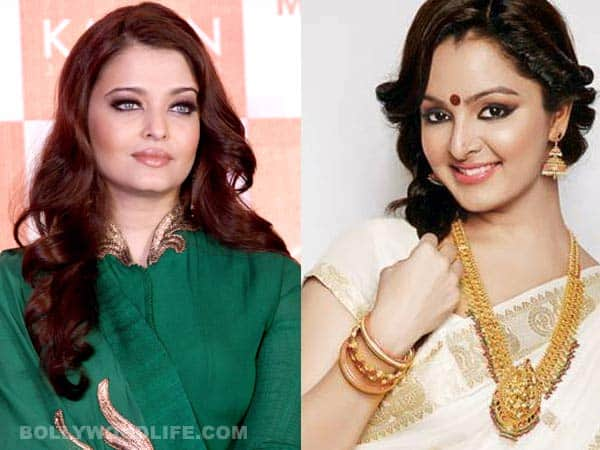 After South star Manju failed to impress in the first advertisement, we will soon see her in another one with Ash
A few months ago, Malayalam star Manju Warrier made a comeback in showbiz with an advertisement for Kalyan Jewellers where she starred along with Bollywood superstar Amitabh Bachchan. Later, she was seen in a separate ad for the jewellery brand. Manju's new campaign with Kalyan is along with Aishwarya Rai Bachchan, and it is just perfect.
In the latest ad featuring the two divas, Aishwarya calls up Manju to ask her about the opening of the brand's new showroom  in Thiruvananthapuram. Manju who is conducting a dance class for her students is quite excited to receive Ash's call and tells her that the showroom would be one of the biggest by the jeweller.
But seeing the two ladies sharing screen space is not the only good thing in the ad! The fun part is when Manju and Ash exchange dialogues in Malayalam.
Compared to the previous ad, this one featuring the Bachchan bahu and Manju has relevance to the jewellery brand. If sources are to be believed, there would be more ads by Kalyan Jewellers featuring the two. A treat for fans of Ash and Manju!
WATCH: Aishwarya Rai Bachchan and Manju Warrier in new Kalyan Jewellers ad