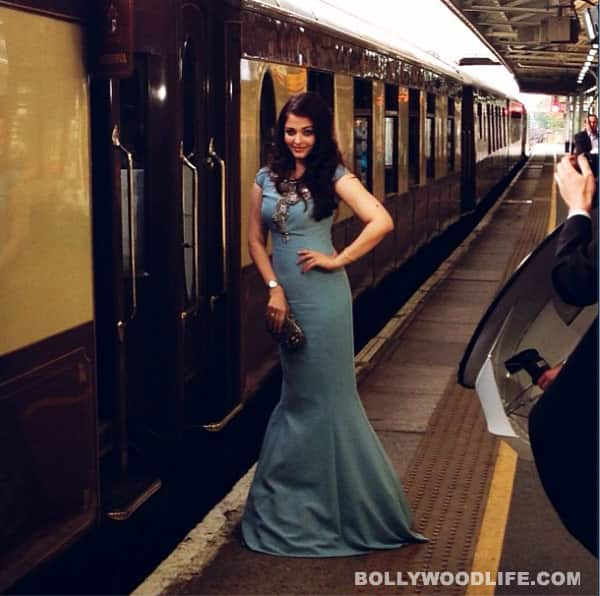 After making waves with her glam presence at the Royal Ascot Derby in London, Bollywood's most elegant mommy decides to board the world renowned train
When Aishwarya Rai Bachchan decides to board a train, she makes sure that the running EMU matches her impossible standards. The 39-year-old beauty is currently in England to promote the famous watch brand, Longines. She was seen hobnobbing with some royal guests at the Royal Ascot Derby. And just when we were wondering if Ash will give us more of her incredible charm after turning up in high-class attire at Berkshire, the beauty decided to board the world class inter-city train, Orient-Express.
Right before her luxurious journey Ash posed for the shutterbugs in a blue mermaid dress by Ariella Couture. The special outfit featured a beautiful jewel-encrusted neck piece, which only added to Ash's sophistication and remarkable style.
There was an Asian friend with the Bachchan bahu for company. But going by these pictures it seems the two did not eat anything while on board. The empty crystal glasses and the squeaky clean plates suggest that Ash is very cautious about what she is eating these days. After all, it took her persistent efforts and quite some time to lose that stubborn pound and get back in shape! Though not in her best ever shape, Ash simply mesmerised us with her divaesque appearance.