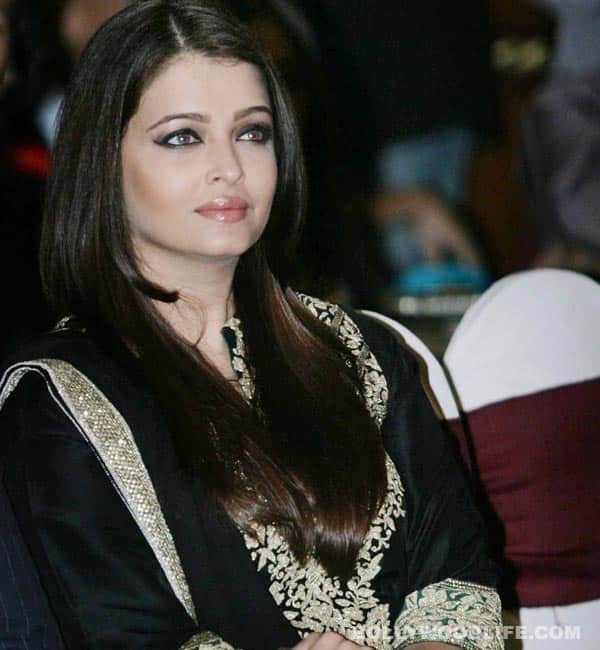 Aaradhya Bachchan's darling mommy will soon be back on the big screen. And here's what she has to say about it!
In the first episode of The Front Row on Star World, Aishwarya Rai Bachchan will face host Anupama Chopra and answer the umpteen questions about her sabbatical and near-future plans. And so, just when the host quizzes the Bachchan bahu about her comeback, pat comes the reply, "I do not believe in the ridiculous 'comeback' term." Errrr…so how do we refer to an actor who is 'coming back' after a sabbatical? Hopefully we will find an answer to that one in the upcoming episode of The Front Row.
Also, now that we're talking about the gorgeous lady's…ummmm…comeback (sorry Ash, we have to use it for the lack of any other apt term), we can't help but talk about the rumoured Karan Johar movie that will feature Ash in a pivotal role. But is that true? And will Mrs Bachchan be back as the main lead? Or has she now been slotted for the peripheral role of an elder sister, aunt and other such roles? We have absolutely no clue about that.
And if our feathered friends are to be believed, the movie will be a remake of Ash's father-in-law's 1982 release Bemisal that also starred Vinod Mehra and Raakhee.
We will wait to watch Anupama Chopra's interview to find out if the lovely Mommy of Aaradhya Bachchan happens to drop any hints about her upcoming movie. Till then, you tell us, readers: Do you think Aishwarya Rai Bachchan needs to lose weight for her 'comeback' movie?