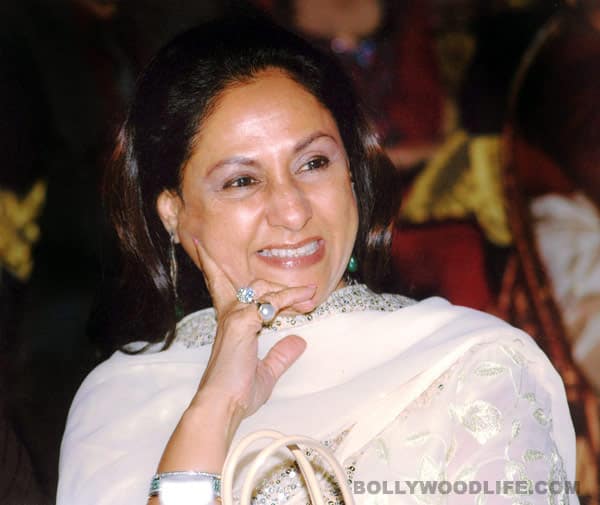 But while the doting mother keeps her li'l Aaradhya Bachchan away from the shutterbugs, grandma Jaya Bachchan reveals some delightful bits and pieces about her infant granddaughter
We fretted and frowned when Aishwarya Rai Bachchan pointedly kept her baby Aaradhya Bachchan away from our cameras. The Bachchan family, including Amitabh Bachchan, Abhishek Bachchan, Jaya Bachchan and mommy Aishwarya chose to remain tight-lipped when it came to the youngest member of their family. But guess those days are over.
Jayaji, in a recent interview, shared some candid facts about her cute granddaughter. "Aaradhya is not intimidated by faces. She is beautiful. I call her Strawberry because when she was born she reminded me of a strawberry. She is always smiling. Touch wood. Now she's trying to crawl and it's special to us." Awwwww! How cute! Grandmom Jaya also reveals: "Aaradhya looks like a bit of Aishwarya and a bit of Abhishek. She`s a tall girl." But while she goes gaga over Aaradhya, Jayaji also takes a light-hearted dig at her bahu Aishwarya, like any good-natured saas, with: "Sometimes I tease Aishwarya and I say Aaradhya is a very lucky girl because can you imagine having a nurse like Miss World Aishwarya!" Er, did she just call mommy Aishwarya a nurse? Guess she did. But the doting saas is quick to complement her 'sometimes overcautious' bahu by saying, "I would also like her (Ash) to start going out, but she is an absolutely totally hands-on mum and doesn't depend on anybody, which I think is great."
Now that speaks loads about one big happy family, right? Nazar na lage!