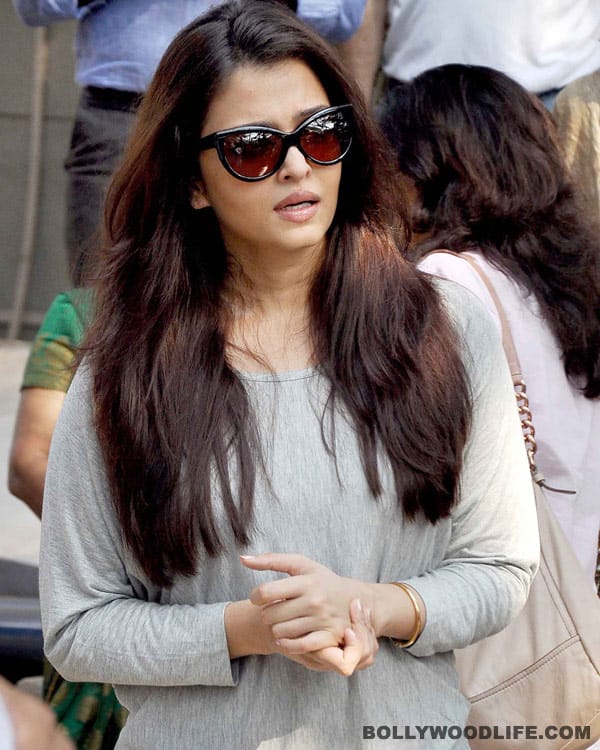 skip advertisement
According to the grapevine, the Bachchan bahu is expecting her second child. But is there any truth to this?
The media circuit has been abuzz with reports stating that Aishwarya Rai Bachchan is pregnant with her second child. However, it looks like those are just plain rumours and nothing else.
A website carried a report on April 25 stating that the Bachchan bahu is expecting her second child. They also posted a photo of Ash with husband Abhishek Bachchan, which was clicked when the entire Bachchan family came out to cast their vote on April 24 in Mumbai. In the photo, Ash is looking chubbier than usual. However, it seems that the photo has been doctored and stretched from one side. In fact if you look at the pictures here, you will notice that the Taal actor has lost oodles of weight and is looking slimmer than before.
That's not it. The website also reported that Aishwarya has rejected her comeback film with Mani Ratnam. However, if you will remember, Abhishek had confirmed that his wife is doing the film with Ratnam. Even Sushmita Sen has confirmed that she is working Aishwarya in the film, Happy Anniversary, which will be directed by famous ad-man Prahlad Kakkar.
"Aishwarya, I am looking forward to working with you! The truth is that Prahlad, Ash and I go back a long way… to our beauty pageant days. I've never known her well enough to call her a friend. But I think she is a great human being. In those days, our lives ran parallel. Later, we chose different paths. But there was no rivalry," Sen was quoted by a daily.
If you will remember, Amitabh Bachchan officially made an announcement on Twitter when Ash was expecting her first child. And even when Aaradhya was born, the entire family issued an official statement in the media. So if Ash is pregnant again, then why haven't we received a statement from her parivaar yet?
All said and done. Don't pay heed to any misleading reports, until there isn't any official announcement from the Bachchans. And you can trust us to bring you the official statement whenever it's out.