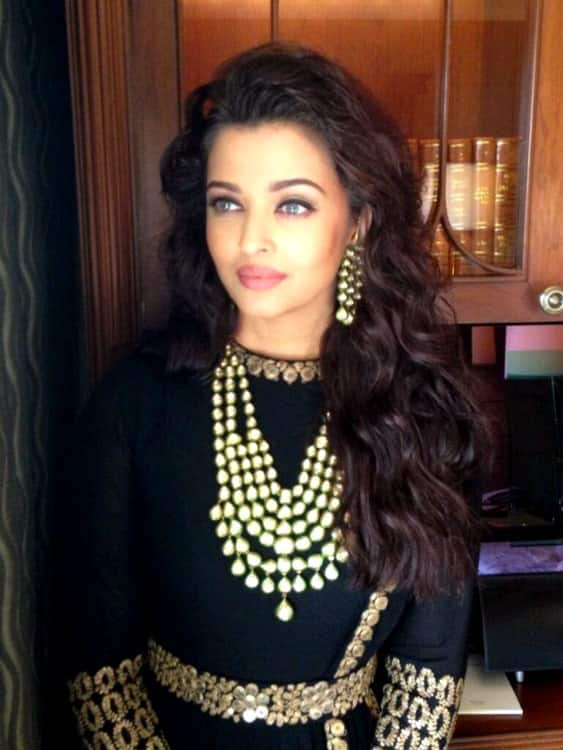 skip advertisement
Here's Bachchan bahu making her magnificent presence felt in the capital city. These pictures clearly suggest that Ash…errr Aishwarya is on her way back to what she has always been-an exquisite blend of beauty, elegance and enviable symmetry. Take a look at these pictures and tell us if you agree with us or simply agree to disagree, BollywoodLifers?
Such is the power of her mega-starry aura that she brings the capital city of the world's largest democracy to a standstill. Aishwarya Rai Bachchan the magnificent diva of Bollywood is divinity in motion- at least that's what she was, not very long ago.
But motherhood took a natural toll on the world's most beautiful woman. But hey, Ash never complained. In fact, she showed the inorganic and ruthless world of fashion that being a mother is the most beautiful phase in any woman's life. She defied the glamour world, where standards of beauty are measured relentlessly by how you keep your look sculpted by resorting to cosmetic enhancements. Certainly, Ash didn't give a hoot when the press thrashed her for her ever-ballooning body and that puppy fat. After all, even in her generous proportions, she continued to claim the title of the most gorgeous mother on the planet.
But now we see the next chapter in Aishwarya's life unfold, steadily but surely. The angelic beauty is on her way to be her fittest best. At least the beginning of the end of 'flabulous' Ash image has started. The same radiant diva that we knew might set the red carpets on fire in the days to come with the prowess and effortless confidence that is unique to her.
Just look at these pictures! The 38-year-old star looked like a deity from a rich mythological chapter. Though we were not hugely impressed with Aishwarya's choice of outfit here- a Sabysachi creation-but we chose to ignore, for the occasion demanded that pick. After all, Ash was in Delhi to launch a series of stores of popular Gold jewellery. ( so damn minimalism and keep the bling rolling in was the mantra)
The colour black of that heavily embroidered outfit might have played a huge role in concealing the Bachchan bahu's not-yet-ready-to-flaunt figure, but the mega-star simply enchanted us with her warm glow, that million dollar smile and those emerald green eyes that have hypnotised a generation forever. Suddenly, the double chin and flailing bingo wings are vanished. Ash looked much slimmer, toned and most confident in her skin in the recent times.
And boy, didn't she enchant us by whipping up the magic only she has a permanent copyright over? Yes, she definitely did, but she has a long way to go before she starts ruling the most prestigious red carpets, the globe over, yet again, with her magical aura. hai na?