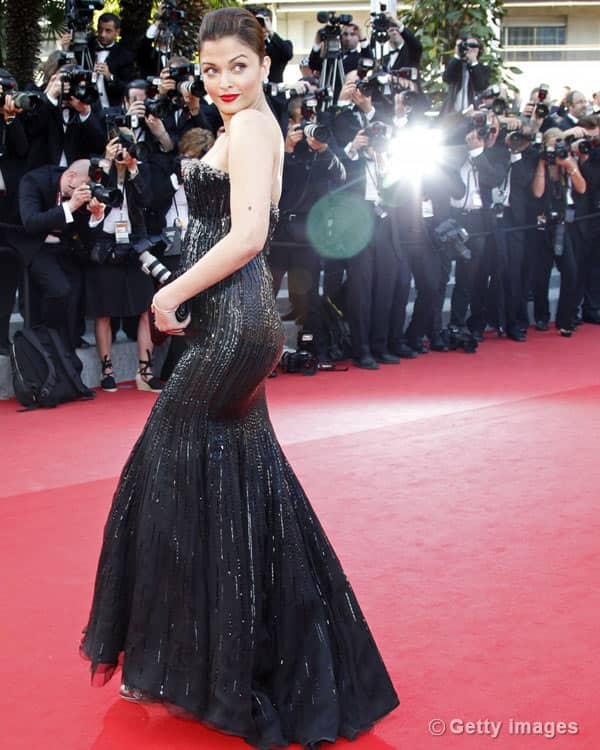 Yes, we've been oscillating between 'will she? won't she?' for a while now. But news is that the mommy dearest won't let the extra kilos keep her from walking the red carpet
Last heard, Bollywood's most talked about mom, Aishwarya Rai Bachchan was planning to give the coveted Cannes festival a miss. Rumour mongers wagged their tongues about Aish and her weighty issues being the main reason behind this change of plan. But proving everybody wrong, Aish dearest is gearing up to walk the red carpet accompanied by her tiny tot. Now that's some news, right?
Buzz has it that the Bachchan bahu, who has been attending the festival for the past 10 years as the face of a cosmetic brand, has confirmed that she will do the same this year too! While we're totally happy to hear that, we just can't help but wonder about her avatar this time around.
Aishwarya has always been the talk of B-town for the outfits she dons at the festival. And wethinks it won't be any different now. In fact, this time around her fans are a tad bit more eager to know how Aish would look, for obvious reasons. Right?
What's more, buzz is that Aishwarya's baby will make her debut at Cannes this year. And that means we might just catch the first glimpse of baby Aaradhya, no? Well, let's just cross our fingers for that one.
But while we mull over Aish's presence at the Cannes in 2012 we can't help but salute the lady's confidence and professionalism, even with a brand new daughter in tow.