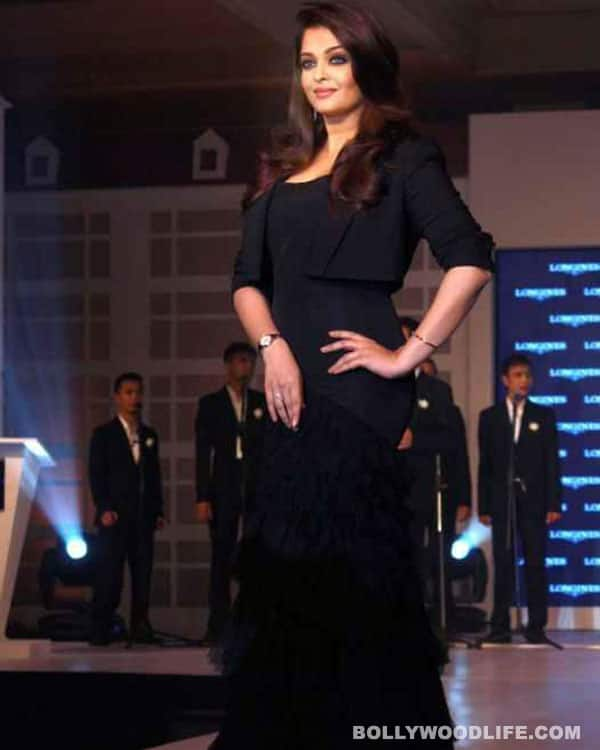 skip advertisement
The Raavan actor has been off the filmi scene thanks to her pregnancy and motherhood, but she will be seen on the big screen pretty soon, she says
There is something about Aishwarya Rai Bachchan that keeps her in the news despite the fact that she hasn't been seen on the big screen for over two years now. It helps that she is a part of one of the most reputed filmy families in Bollywood. Even her pregnancy and motherhood have been covered exhaustively by the media and gladly lapped up by her fans. That's the reason we were very happy when we heard that she would be making her comeback in a Mani Ratnam film.
It broke our hearts when we found out that that story was just a rumour – Suhasini Mani Ratnam issued a clarification denying any such plans. But all hope is not lost, because Aishwarya made a confession when she was in New Delhi yesterday, as ambassador for luxury watch brand Longines. Talking on the occasion, Ash described time as being the biggest luxury in her life. About her comeback film she said, "There are several offers, but I am slowly getting around to reading scripts now." She is being asked about schedules and plans, but all she will say is: "It is like magic – it will happen when it happens and all of you will know!"
Photos: ProKerala
ALSO READ: Is Ayesha Takia taking the same style route as Aishwarya Rai Bachchan?