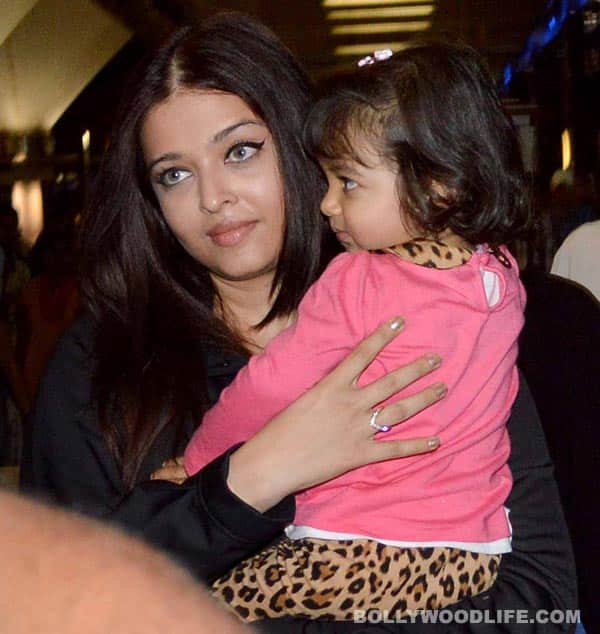 The Guru actor was spotted at the Mumbai airport with daughter Aaradhya, all set to leave for 67th Cannes Film Festival. But we hear that the Kajrare beauty might miss walking the red carpet today. Is it due to the reported personal discord with hubby? Read on to find out…
Aishwarya Rai Bachchan was to walk the red carpet at the 67th Cannes Film Festival this year for the thirteenth time and accompanying her is daughter Aaradhya. She was even spotted at the Chattrapati Shivaji Internantional Airport with her mommy Vrinda Rai for company.
But it seems like Ash wont be walking the carpet today. Is it because of of rumours about her separation from Abhishek Bachchan that is keeping her away from Cannes?
Well, not really. Ash did leave from Mumbai to reach Cannes, but was stuck at the London airport as Air France didn't fly to Cannes due to certain technical difficulties. Phew! We were worried that the lovely ex-Miss India was aggrieved and hence wished to stay out of limelight. The face of L'Oreal is likely to walk the red carpet a day later.
We hope that the rumors about Abhi and Ash's divorce aren't true and all's well in the Bachchan paradise. We cannot wait for Aishwarya and Aaradhya to dazzle on the Cannes red carpet. What about you peeps?