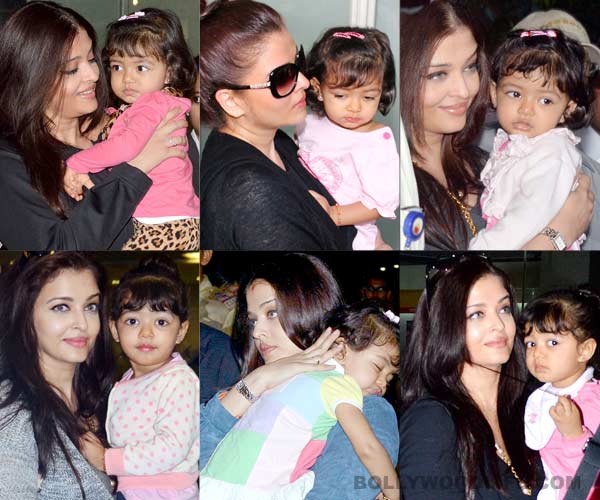 Beti B has already done a photoshoot, but exclusively for mommy dearest
A little birdie tells us that while flying over the Bachchans' bungalow recently, he saw Abhishek Bachchan and Aishwarya Rai Bachchan's daughter Aaradhya Bachchan striking poses in the gardens of Prateeksha. The birdie adds that Aishwarya had Aaradhya in her arms and someone was clicking candid pictures of the beautiful mother-daughter duo. Reportedly, the candid shots were being captured on a tablet.
So being born to a Miss World mother, is Aaradhya a natural poser? Well, actually no, she's only over two years of age, remember? Aaradhya, like every other lil child had a very short attention span during the photoshoot. We hear that to get her to look into the lenses, Aishwarya would pluck a flower or a leaf so that she had Aaradhya's attention. Aww, that's so cute na!
If only we could get to see the maa-beti's photo session in their bungalow. While Ash certainly knows how to strike poses, we're sure she and Aaradhya would make a great pair of posers. What say, BollywoodLifers?