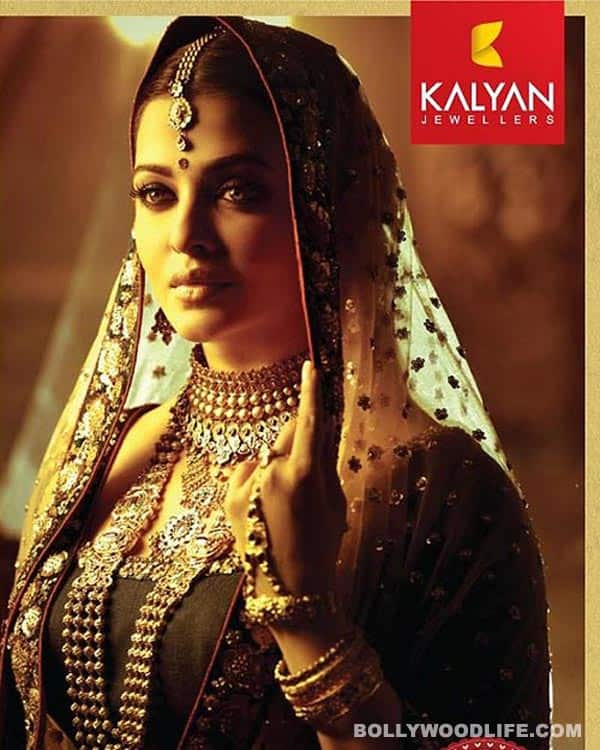 While Ash mints cash with her new jewellery ad, we are pretty much in awe the way the poster has been created
Aishwarya Rai Bachchan's charm and a decent picture editing job, now that's a lethal combo, no? There's no doubt that Ash has lost oodles of baby weight, but if you ask us to believe that chiselled jawline has developed overnight and that double chin has disappeared in just a couple of months, leaving no trace of cellulite behind, then you are underestimating our intelligence, big time. We love the intricate neckpiece, the pretty netted dupatta embedded with tiny flower appliqués – it's all so desi, and believe you us, desi never fails to dazzle us. The mangtikka, the bindi and Ash's deep brown eyes – everything's so exotic about the former Miss World's look!
But as we said, we aren't falling for that professionally edited piece of work that's hell-bent on drawing a nod of approval from us and the audiences alike. But we have to say, style-wise, it's spot-on….