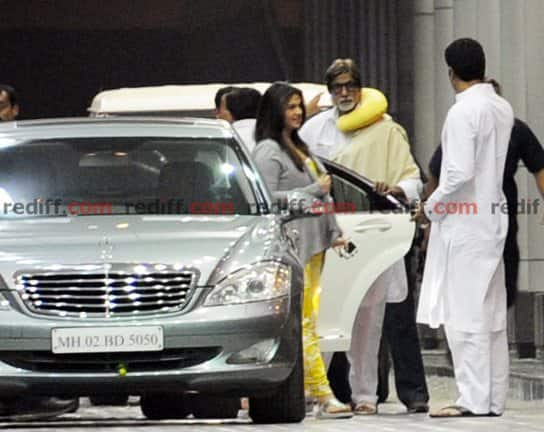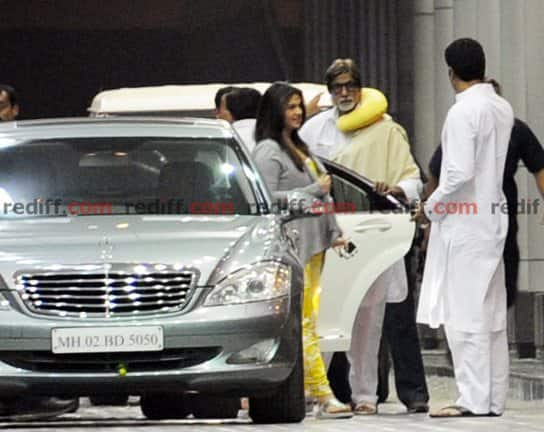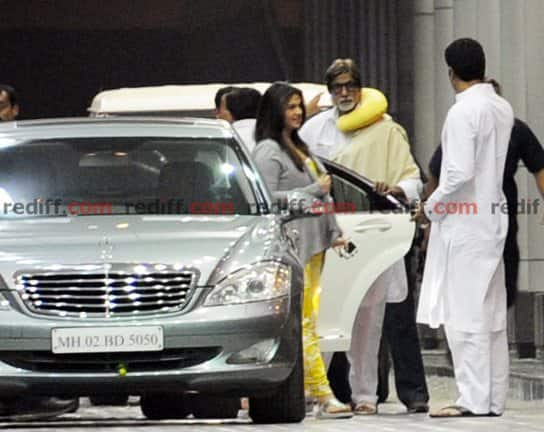 skip advertisement
We spotted only Rediff.com carrying images of Aishwarya Rai walking into the hospital. The rest of the media has apparently decided to boycott extensive coverage of the occasion
Aishwarya Rai Bachchan visited Seven Hills hospital on Sunday and nobody in the media had the pictures. Rediff is the only place we found a couple of pictures with her baby bump in place, and we have them for you, with due credit to the website. One of BollywoodLife's lensmen says photographers have decided to boycott the Bachchans and not take any pictures of Aishwarya outside the hospital. It seems that the hoity-toity attitude of the Bachchans has irked the press again. After all, none of the members of the media can forget how they were treated during the wedding of Abhishek and Aishwarya in 2007 – especially the TV crews who were outside the Bachchan house 24×7 for three days. Not even once did Aishwarya and Abhishek step out for a picture, while they readily allowed photographs at a temple in the south. Well, wethinks every woman has a right to privacy as far as her pregnancy is concerned – and so does Aishwarya Rai. But why does everything around her have to be so secretive? The Bachchans should have taken their bahu abroad for delivery if they wanted isolation. But since they are here all right, it seems that they want the attention, but not too much of it. Pictures will be given out by the PR but no paparazzi will be entertained. But it has to work both ways, so they had better come out and show some love! The baby's expected delivery date is November 17.
 Aishwarya Rai Bachchan delivers a baby girl!!
Aishwarya Rai Bachchan's quick visit to the hospital
Aishwarya Rai Bachchan pregnancy: Why so top secret?