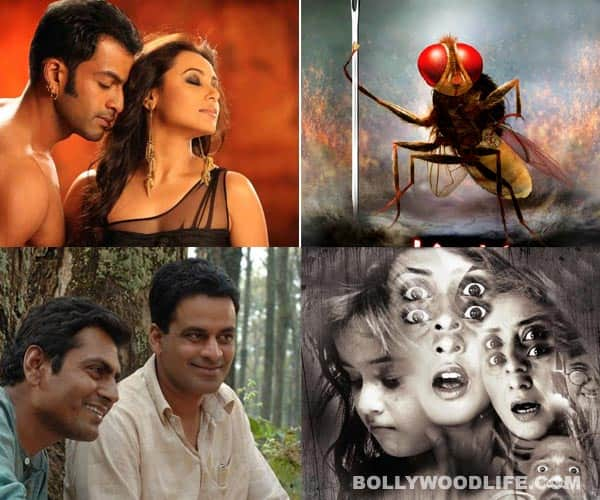 What could have been an impressive weekend at the box office turns to be rather ordinary and dull
This past weekend has been a rather crowded one at the box office, with four big ticket films releasing on the same day. And although there is a great variety among these films – Aiyyaa promised big stars like Rani Mukerji and Prithviraj, while Chittagong came with a number of theatre actors and Makkhi is a CGI (computer generated imagery aka special effects)-loaded South Indian film – they all fared below average.
Some of the biggest movies opened to unimpressive collections over Saturday-Sunday. Aiyyaa being the biggest film of all, made on a budget of Rs 16 crore, could only manage to make Rs 5 crore in its opening weekend. Bhoot Returns raked in a measly Rs 3.75 crore in the same period. The true surprise though was the Telugu film Makkhi, which is proving to be a sleeper hit. The CGI-loaded quirky little film made more than Rs 2.06 crore on its opening weekend, as it showed an audience growing over the holidays by word of mouth publicity.
Meanwhile, OMG! Oh My God and English Vinglish still remain the champions of the box office since last weekend. Both films easily crossed their budgets, earning 'superhit film' tags for the year.