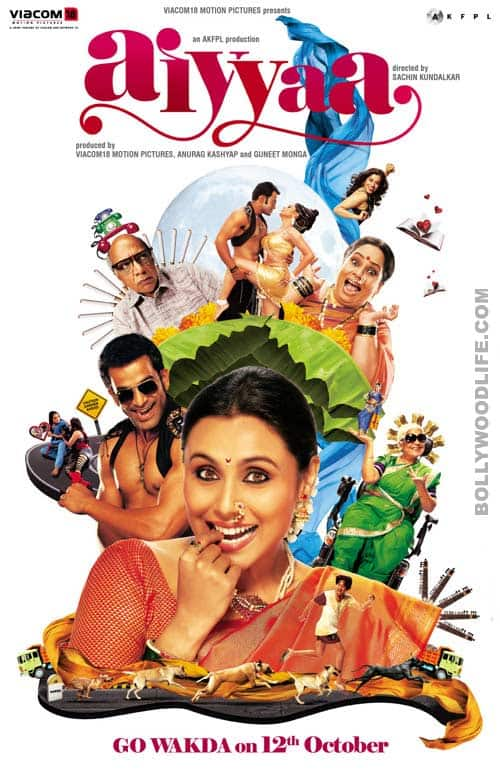 skip advertisement
The poster of director Sachin Kundalkar's debut film looks more like a Priyadarshan production than an Anurag Kashyap project
When talks about Aiyyaa had begun a few months back, people said that it was perhaps a remake of the Kamal Haasan-Rati Agnihotri starrer, Ek Duje Ke Liye. Obviously that isn't the case. This Anurag Kashyap production seems to be an out and out comedy. Rani has South star Prithviraj for company and it sure is quite an unusual casting.
Director Sachin Kundalkar's Aiyyaa will be screened at BFI London Film Festival and will be released in India on October 12. The film revolves around the leading lady who lives with her eccentric family, lost in a dream-like Bollywood fantasy world. One fine day she catches the smell of her dream man, follows the scent and finds a hunky Tamil student (Prithviraj), who she stalks, much to his annoyance." The madness that ensues is what Aiyyaa is all about.
So far so good! The poster of the film is not that exciting. In fact, it's confusing as the makers try to fit in as much as they possibly can. It looks like one of those campy Priyadarshan flicks. Let's hope that the first trailer that is slated to launch today changes the perception created by this poster. Wethinks the fan made posters, though not in keeping with the theme of the movie, are a lot more interesting! Wink!
ALSO READ: Rani Mukerji: looking for a bridegroom?