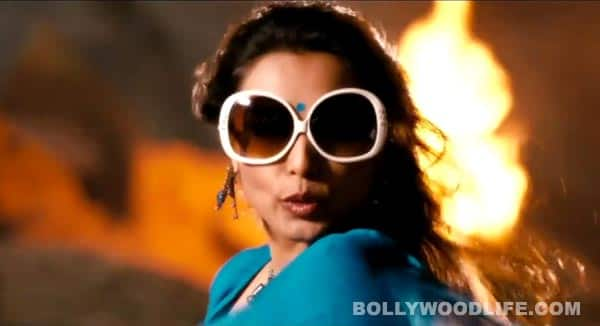 Here's our reviewer's impression of Rani Mukerji's film Aiyyaa up until the interval
We have been waiting for this one for a while now, intrigued by the OTT expressions on Rani Mukerji's mobile face and that sheer sex appeal that the hunky Prithiviraj exudes from every pore of is built-up bareness. Sigh!
But when our reviewer went to watch the movie, she was not as enraptured as we expected. She texted: "It's intermission and Aiyyaa's story hasn't progressed too far from where it started. But the mishmash of '80s Bollywood and South masala films entertainment – loud, over the top, somewhat caricaturish – keeps you hooked and engrossed all the way. Aiyyaa as seen in the promos belongs to Rani, as she displays an extreme range of emotions and expression, but sometimes gets repetitive. Perhaps that's because of the sluggish plot. Let's hope it improves post interval."
Will things get better after the interval? We can only sit back and be patient. And keep checking our phones to find out. Watch this space for Aiyyaa full movie review.
ALSO READ: Lady Gaga: Rani Mukerji's new best friend?