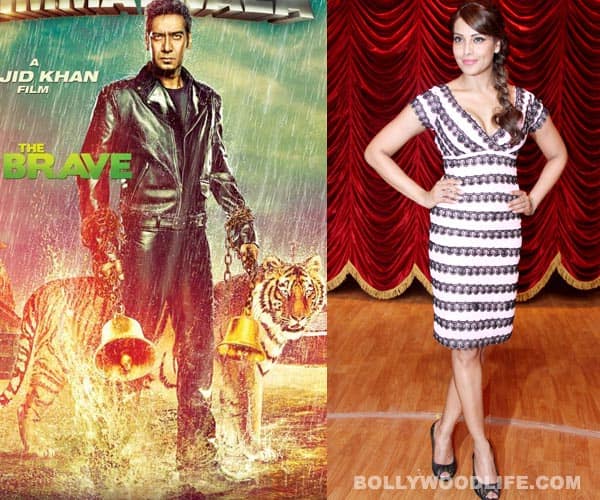 The Himmatwala star and the Bengali bombshell will shoot for a new promo to help save the tigers
We know why Ajay Devgn is the perfect choice for Animal Planet's Where Tigers Rule campaign. After all, the talented actor has worked extensively with his co-star 'tiger' in Sajid Khan's Himmatwala. Don't blame us – this is what Sajid said in an interview to BollywoodLife, "The tiger is the second hero in my film (Himmatwala) and he will get as many taalis as Ajay Devgn." So obviously one can imagine Ajay's fascination and concern for the animal.
But we wonder what Bipasha Basu has got to do with tigers? Promotion, sillies! News is that the Aatma actor too is gearing up to shoot for a new promo for this campaign which will have high-tech computer graphics showing the actors having shot with real tigers. The ad which is scheduled to go on air on April 1 also features Olympic gold medalist Abhinav Bindra.