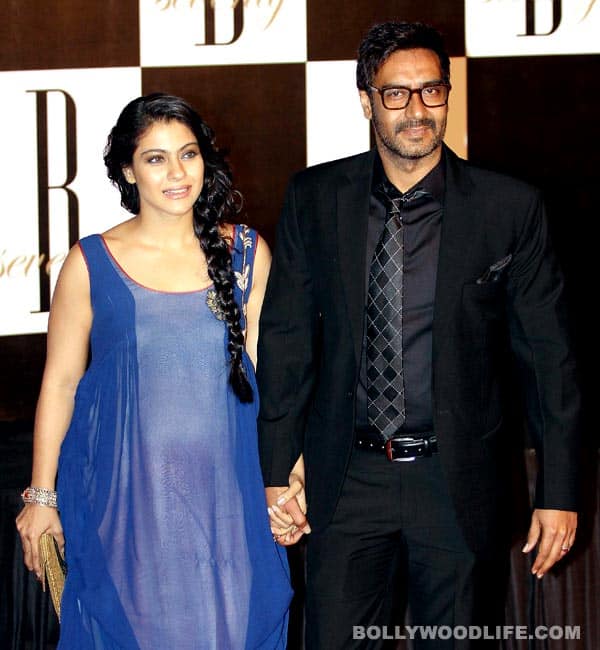 B-town's power couple will lend their support to Tanuja's social cause by participating in the preservation and enhancement campaign of the holiday destinations – Khandala and Lonavala
Tanuja, who was last seen in Son of Sardaar, is quite busy these days. The veteran actor represents the Lonavala-Khandala Citizens Forum (LKCF) and has actively participated in the preservation and enhancement of quality of life and amenities in the vicinity. Joining her in the noble cause are Ajay Devgn and Kajol who are associated with several other significant issues affecting society like 'Save The Girl Child' campaign and other environmental causes.
Tanuja owns a house in Lonavala and we hear she aims to make the city a clean and green place to live in and promote the preservation of parks, play grounds and open spaces. On May 11, 2013, a fun fair will be organised by LKCF with games, puppet shows, food stalls and other fun activities and people cam donate for the wellness and prosperity of the place. The money collected will be used for planting of trees, supply of electricity in interior areas, increasing employment opportunities etc.
"I am excited about the fun fair where we will work towards the betterment and prosperity of Lonavala and Khandala," said Tanuja who will be accompanied by her son-in-law and daughter. "Ajay and I believe to conserve the environment, and Lonavala is the perfect place to kickstart the issue. I've grown up there as a kid and Lonavala that I see today is not necessarily better. We would like to do our bit to protect it and help whatever we can. LKCF is the perfect means to getting that done," said Kajol.
For Ajay's efforts of installing solar power plants in Gujarat, the actor recently received the prestigious Surya Hero award. Someone rightly said – charity begins at home!