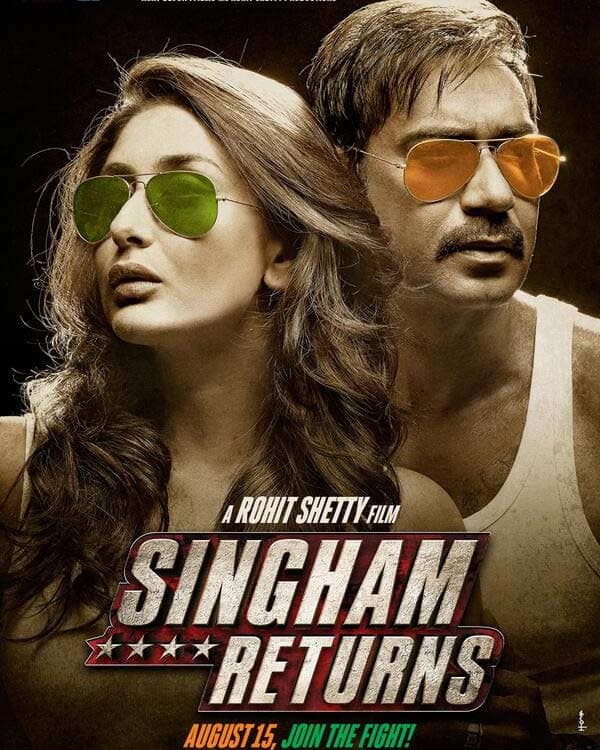 The recently released film is reportedly set to do good business over the long weekend. Read on to know more…
The day of Singham Returns is here. The film has finally hi the theatres on the day of India's Independence and has received a thundering response as anticipated. Starring Ajay Devgn and Kareena Kapoor Khan, the film is a sequel to the previous blockbuster Singham directed by Rohit Shetty.
Be it its unique marketing strategies or innovative promotional measures, the Singham Returns team has gone all out to make the film's presence felt. The makers have chosen a perfect day to go ahead with the release as the same is working in the film's favour.
Singham Returns is likely to make a hit start at the box office along with roping in the moolah during the long weekend as well. The film is expected to garner success across the country as well, with multiplexes giving a kick start to the venture followed by single screens adding to its popularity.
Where Sigham earned Rs 30 crore in its opening weekend and 50 crore at the end of week one, the sequel is likely to earn the latter within a span of just four days! 100 crore on the other hand seems to be a given for the film.
So will it become Ajay Devgn's highest grossing film ever? Watch this space for more updates!