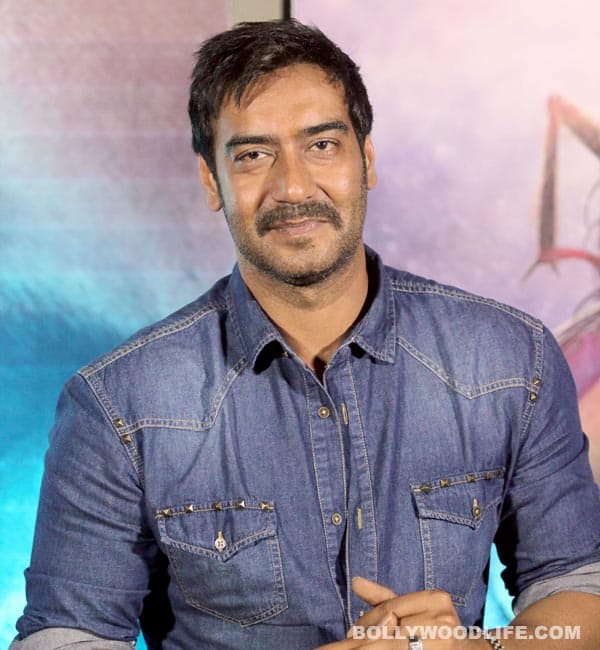 After Salman Khan, Devgn becomes the second B-town actor to sign a lucrative deal with the entertainment network
Remember, we told you first about Ajay Devgn signing a money-spinning deal with STAR network? Ajay's spokesperson had said that an official announcement would be made soon, and the channel had neither confirmed our story nor the price at which Devgn signed the deal.
Now, four days later, we have the story with the exact price and an official quote from Ajay himself. The latest news suggests that the Satyagraha actor has inked a staggering Rs 400 crore deal with Star India for exclusive satellite rights of all his upcoming releases till 2017! The deal, for a period of five years, is said to include at least 10 films.
Among the first of the films to be released will be Sajid Khan's Himmatwala, followed by Prakash Jha's Satyagraha, then Prabhu Deva's action film, and a sequel to Rohit Shetty's Singham. Besides Devgn's upcoming films, the network already has 18 of his earlier films, including Singham, the Golmaal series, Zameen and Gangaajal.
Ajay, who is currently in Bhopal shooting for Satyagraha confirmed, "Business is becoming increasingly open and clear, so it's easier to deal directly. I am securing the producer a higher value, so he benefits eventually, as they often depend on satellite rights to garner a substantial amount of the cost of production. But I'm also ensuring a certain amount for myself. For the rest, like actors fees etc, all depends on the relationship between an actor and producer."
Ajay's last two Rs 100 crore films – Son Of Sardaar and Bol Bachchan, which premiered on Star's entertainment channel Star Gold, had fetched the highest and the second highest ratings (TVR) respectively. Buzz is that the success of these movies on the tube prompted the channel to consider broadcasting the actor's future movies too.
We won't be surprised if Shahrukh Khan, Aamir Khan, Hrithik Roshan and Ranbir Kapoor cash in on this successful formula too!