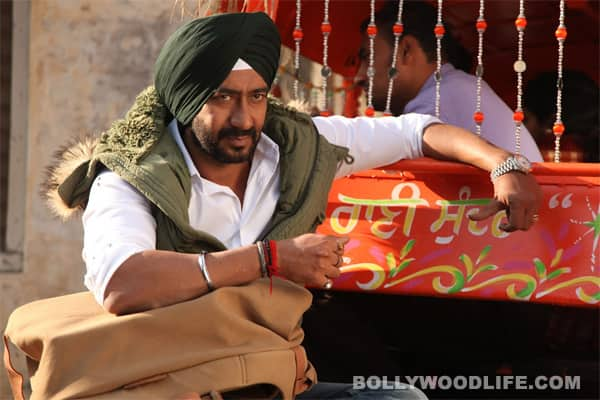 Superstar Ajay Devgn rushed to Amritsar to appease Sikh leaders and promised to edit his film and remove objectionable content in his upcoming film Son of Sardaar
Actor and producer Ajay Devgn who recently faced a crisis situation when a religious body of the Sikh community voiced objections to his upcoming film, Son of Sardaar, has gone ahead and edited the film to remove a few scenes.
Devgn rushed to Amritsrar from Hyderabad where he was shooting for the Himmatwala remake and held an urgent meeting with community leaders, assuring them he has removed scenes from the trailer as well as the film which were objected to. Ajay went a step further and said that he had made sure to portray Sikhs in a good light and had taken every precaution to make the film as authentic as possible. He even said that as a Punjabi, making fun of the Sikh community would be like hurting his own family.
That's settled, but we hope Ajay doesn't end up sacrificing the funny bits, since Son Of Sardaar is a full blown action/comedy that the dopey eyed star has become so well known for of late!