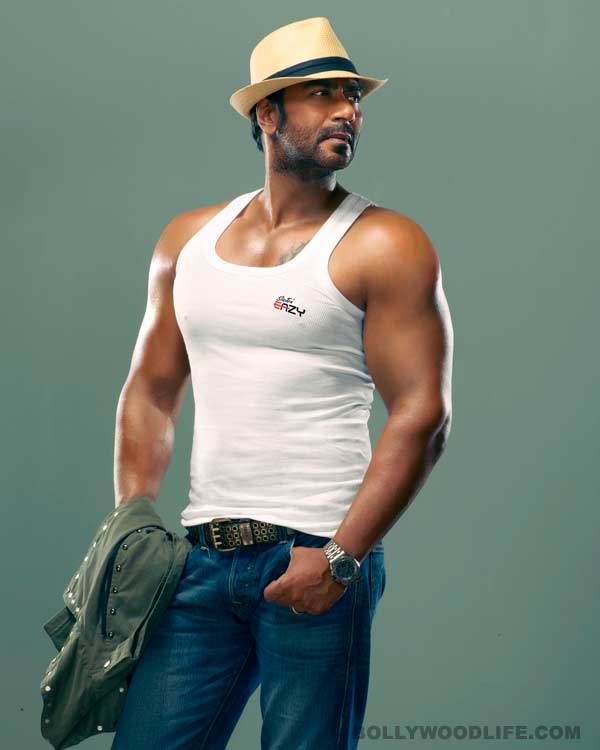 skip advertisement
Yes, Ajay Devgn is the new addition to the list of celebrities who endorse banyaans!
Apna Luck pehen ke chalo, fit hai boss, bade aaram se, keep it onn, asli hero are some of the tag lines of various men's hosiery brands. All these are endorsed by big stars like Sunny Deol, Akshay Kumar, Salman Khan, Shahrukh Khan, Hrithik Roshan and Saif Ali Khan. The latest to join the bandwagon and give competition to these B-town A-listers is Ajay Devgn.
The Singham star has been roped in as the brand ambassador for hosiery brand Sirtex Eazy. This is the first time the brawny actor has given a nod for a hosiery brand and is quite elated about it.
When asked, Om Prakash Ahuja, CEO-Sirtex Eazy, said that Ajay was the perfect choice for the brand, "Ajay is the perfect choice for us as he appeals to the masses. Sirtex Eazy is a brand for a consumer who is looking at quality along with affordability and comfort and hence when we were looking for a face that could connect with the masses, we couldn't think of anyone but Ajay Devgn who could represent our brand. His easy going personality fits our brand perfectly as well as our tagline which is 'take it eazy'".
Ajay Devgn has always been quite selective with the kind of brands he is associated with (Bagpiper, Hajmola, etc). He seemed quite excited about endorsing Sirtex Easy, "I have recently shot for the Sirtex Eazy Ad which centers on the whole concept of life and everything being 'easy'. Just like the brand's promise I found it to be quite comfortable and relaxed."
Well, what can we say? We just don't understand why an actor like Ajay Devgn would endorse a vest. We agree Ajay must have raked in big moolah for this one and that he has a huge following amongst the masses. But come on Ajay, show some class!