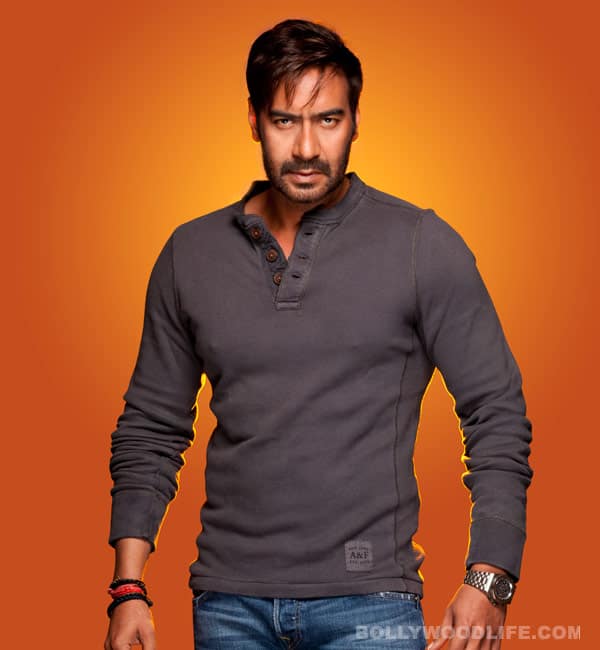 Ajay refuses to wear a sari for the climax scene, even though the role demands it
Tusshar Kapoor and Shabina Khan's first joint production, a Tamil remake of Kanchana has run into a bit of trouble. In the film, Ajay's character gets possessed by the spirit of a transgender. For the climax scene, Devgn had to wear a sari and make-up but he has flatly refused to do so. He has made it clear that in the scenes where he has to wear female attire, the makers have to find a way to do it without him wearing a sari. The actor told Shabina he would plan something where the attire would be a feminine one, but not a sari.
The source says this has put his producers and director Raghava Lawrence in a quandary. "The climax scene in the temple is crucial. This is where Kanchana (the transgender) avenges his murder by possessing Raghav's (Ajay's character) body. Raghav has to dress like Kanchana. Shabina and Tusshar have tried convincing Ajay that they will try to tone down the effeminate look but they can't do away with the sari. Ajay won't wear a salwar-kameez either so now nobody knows what to do! They are all stuck at a dead end with the first schedule starting in October.