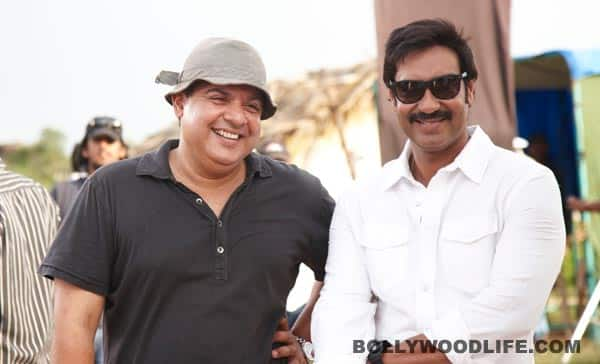 The Himmatwala crew, it seems, is totally clueless about which films qualify to be remade and which ones deserve to be left alone
When Sridevi was asked whether she was happy with her old film Himmatwala being remade, the yesteryear diva simply said that it was no Mughal-e-Azam that it warranted a remake. Sure, it was a frivolous statement made by Sridevi, and understandably, the most upset with that remark was director Sajid Khan, who immediately began fuming at it.
Sajid minced no words in saying that Sridevi should to be glad that she got a chance to do a film like Himmatwala which made her a top star. "Sridevi became a star because of Himmatwala. I think Himmatwala is no less than Mughal-e-Azam for her," was his retort. A biting jibe for sure, but he also went on to add that Sridevi had all the right to air her views, and that would not change anything about his decision to remake the classic.
And now, to complicate things further, look what the film's lead star Ajay Devgn has said in a recent interview, "That is why we did Himmatwala because it was no Mughal-e-Azam. We would never try to attempt a Mughal-e-Azam, because we could never try to beat a Mughal-e-Azam. We can only do films which we have got the ingredients for and feel that we can better."
Now this is truly confusing. So while Sajid Khan feels Himmatwala is a Mughal-E-Azam for Sridevi, his lead hero says, it isn't one! Now before it gets murkier than it already is, can we please ask all the concerned parties to leave Mughal-e-Azam alone. It is a classic, and if someone feels they can remake it, then why not. Same for Himmatwala. If you can buy the rights, go ahead and make it. No point creating media frenzy and dragging poor K Asif's classic in the middle! And that goes for Sridevi too!