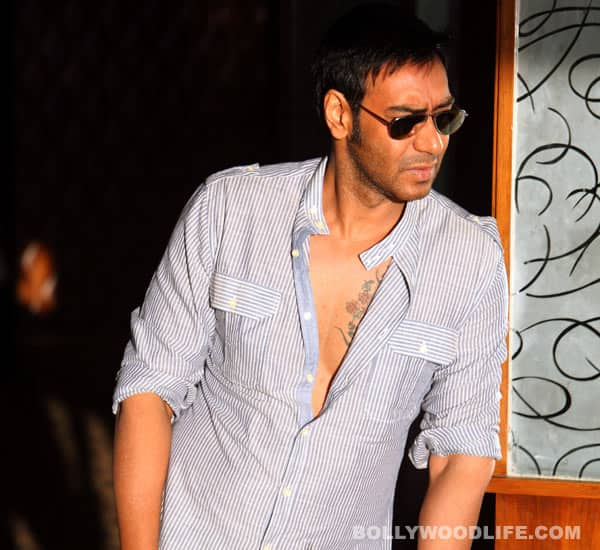 The Bol Bachchan superstar confirms that he is doing the film. This means he has made peace with his favourite director
A while ago there was a strong buzz that Ajay Devgn was upset with Prakash Jha for offering him a half-baked role in the political saga Raajneeti. Meanwhile, one more story doing the rounds about the differences between the two is that the Aarakshan director wanted his favourite actor to play Saif Ali Khan's role in the reservation system-driven drama. But Ajay wasn't too impressed with the role.
Today the issue is a forgotten memory as the actor and director are working on new assignments, this time together. One project is Satyagraha, a drama that is supposed to be inspired by Anna Hazare's movement against corruption in the country. The second film is the sequel to Gangaajal.
Ajay confirms the report: "I am doing a film with him (Jha) called Satyagraha; it's very entertaining. It's not like I will not do such (serious) films, but they have to be entertaining – they can't be a documentary. We are also thinking of Gangaajal sequel." The Bol Bachchan star sang praises of his favourite director, "Prakash Jha picks up a realistic idea and makes it very engaging and entertaining. There are other filmmakers who pick up ideas, but make it very boring."
No wonder then that each film the superstar does is all about entertainment. We just hope we don't get bored of Ajay's fix of entertaining (read action roles and funny characters) blockbusters.