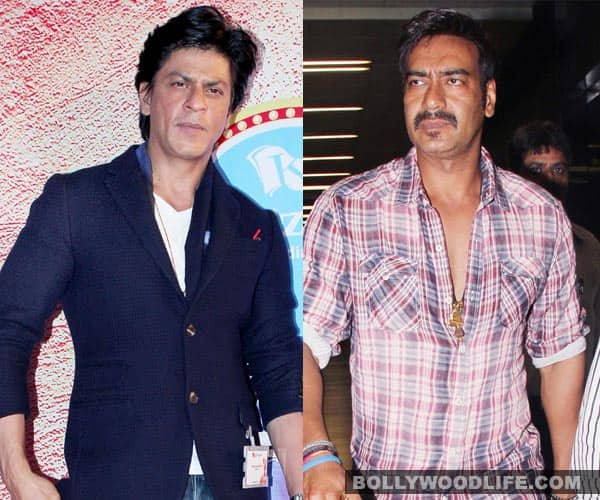 Kajol's hubby was visibly flustered at the barrage of questions fired at him regarding  his new found friendship with SRK
We have seen Singham aka Ajay Devgn getting ferocious bashing bad guys to pulp. We have see him delivering awe inspiring speeches, we have even seen him getting worked up and saying," Ata majhi satakli". But on the trailer launch of Rohit Shetty's Singham Returns, we found an annoyed Singham clearly unhappy with questions fired at him.
Ajay Devgn was spotted getting irritated at the repeated questions posed by media on his relationship with Bollywood baadshah Shah Rukh Khan. Though Ajay said that he was grateful to SRK for promoting his film on twitter, he mentioned that there were no differences between the two B-town superstars before. Singham star said," I am really grateful what  Shah Rukh has done. I don't know from where these reports of differences between me and him are popping up."
When asked by our reporter, if Bol Bachchan star would promote SRK's upcoming film Happy New Year just as King Khan had done for Singham Returns onTwitter, Devgn  became sulky at the amount of SRK related questions directed towards him. " His film's trailer is attached with Singham Returns. I would wish him all the best for his film" mentioned a restraint looking Singham.
When prodded more if he would go out of the way to publicise his new found friend's film, Ajay just repeated," I wish Happy New Year all the best. I would wish all the films to do well. That is what a civilised person would do". Well, as Singham  had a tough time dodging SRK questions, we wonder if there is still some sourness left in Ajay Devgn – Shah Rukh Khan friendship.