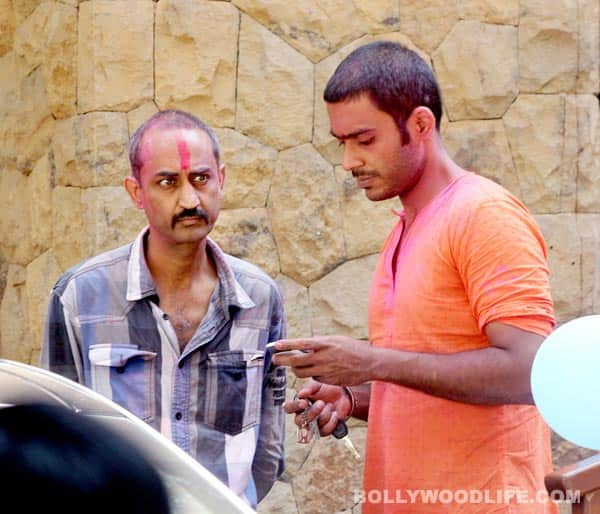 skip advertisement
The Himmatwala actor surprised his fans and well-wishers by making an appearance in a hatke avatar!
It was Holi yesterday, and apna B-town's Singham aka Ajay Devgn made sure that his fans got a glimpse of him as he took time out to wave to them. Ajay apparently had a 'holi'day (excuse us for the PJ), and we guess the actor woke up late and decided to waste no time in attending to his fans and well-wishers who had gathered outside his bungalow to wish their favourite actor 'Happy Holi'… but yeh kya Ajay… no time to even change your bedroom wardrobe?
Though Ajay is not really known to be a fashion icon, we were quite surprised to see the Himmatwala's casual and funky lungi look. Amidst the Holi celebrations, Devgn took out some extra time to greet his fans and press photographers. Take a look at the picture and you'll know how casual Ajay likes to keep it when he's home. With that checked lungi and banyan, we must admit Ajay is quite a Himmatwala to show off his casual self!