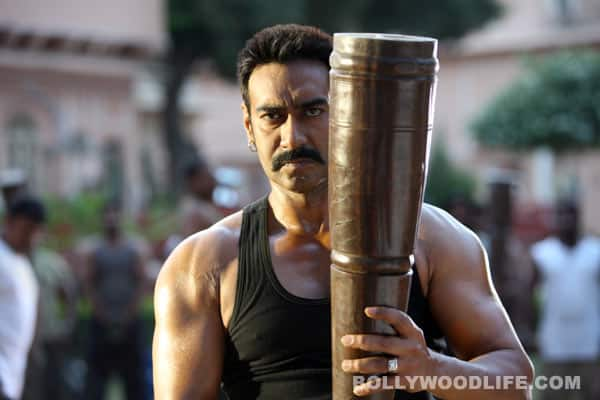 There are quite a few hilarious one liners in Bol Bachchan
Ajay Devgn and Abhishek Bachchan have really upped the comedy ante in their next film Bol Bachchan. Ajay has several witty one-liners that have us laughing out loud. The best part is, he says them first in Hindi and then translates them into English! Of course, his translations are not exact, which is why they are funny. Take a look:
Bagal mein chhora aur sheher mein dhindora
Boy under armpit and hypercity noise pollution
Tujhe paakar meri chhaati aur bhi choudi ho gayi hai
My chest has become blouse
The translations are truly nonsensical but we had so much fun with them that we decided to try our hand at translating some of his other lines in the film into English. This is our effort:
Ab yeh pehelwan Prithviraj Raghuvanshi tum logon ki haddiyan todega!
Now this wrestler Prithviraj Raghuvanshi you people's bones will break!
Aata majhi satakli hai!
Now my bonkers has!