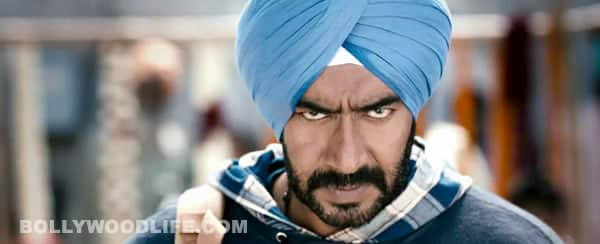 The film runs into legal trouble for portraying Sikhs in poor light
A Chandigarh-based lawyer has served a legal notice against the makers of Son of Sardaar. The film starring Ajay Devgn, Sonakshi Sinha and Sanjay Dutt has run into trouble for its objectionable content.
On hearing this news we reviewed the promo of the film and thought that though the trailer looked slick and funny, certain phrases were used bluntly. Sample this:
Agar duniya mein Ssardar nahi hote toh kya hota? (What would have happened to the world without Sardars?) Sardar na hote to joke kispe banate? (If Sardars did not exist, what would jokes be made about?) Haramzyada isme pyar hain zyada, teri ma di, teri pen di yeh duniya ko humne sikhayi (We Sardars taught the world these abuses).
After hearing this kind of thing in the two-minute-long promo of the film we wonder, how many more such lines will there be in the film itself? In a desperate attempt to glorify the Sikh community and to poke some fun at Sardars, the dialogue/scriptwriter of this movie has gone overboard. While stereotyping is pretty common in Bollywood films, where people are often clubbed under one common umbrella and jokes are cracked about them, it should be take taken into consideration that the filmmakers should not cross limits and hurt sentiments, religious, ethnic or otherwise.
Clearly in this case Ajay Devgn, who is the producer of the film (he's also the lead actor and the voice behind the questionable promo), can't run away from his responsibility of cross checking content.
We also hear that Devgn has been given seven days to respond to the notice and make the necessary alterations in the dialogue, post which legal action will be taken against Devgn and people involved in the execution of this film.