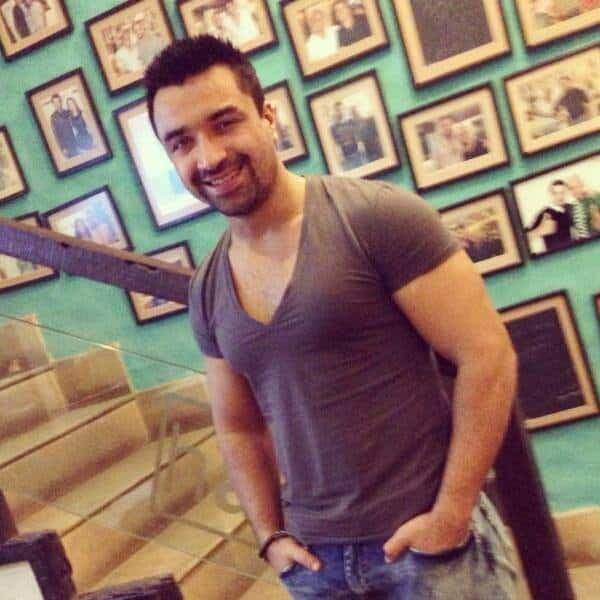 After Pooja Gaur, Rochelle Maria Rao, Mugdha Godse, Dayanand Shetty, Geeta Tandon and Gauhar Khan, the latest to exit the fifth installment of the Indian version of Fear Factor is Ajaz Khan
Ajaz Khan is the latest contestant to be out of the adventure thrilling reality show Khatron Ke Khiladi 5 Darr Ka Blockbuster (KKK). He had entered the show as a wild card entry and couldn't survive for too long. We caught up with the Ya Rab actor and he opened up about the problems he faced on the show, his rappot with other contestants and many other things. Excerpts from the interview:
How was your experience on the show?
It was good but there was a lot of politics in the show. Even before I went to South Africa, Gauhar Khan and Kushal Tandon had bitched about me to the other contestants, therefore, once I was there people used to look at me with an eye of contempt. It was slowly that they started to get to know me when they started talking to me properly and thereby rubbishing such preset mentality.
Do you think that was because of your proposal to Gauhar in the Bigg Boss 7 house?
I had used Bigg Boss 7 as a platform to showcase myself and thereby increase my foothold in the film industry, something which I was able to attain. Gauhar is a very sweet girl and she is a very dear friend of mine. Thats all that is to the story. Even she knows it that there is nothing more in my heart than good friendship and she values it as much as I do. But Kushal, I don't know why is not that friendly.
How was KKK different than Bigg Boss?
They both were completely different reality shows. In Bigg Boss even if you didn't like someone you had to sit in front of that person for the full day. Here in KKK once your stunt is over you are free to go back to your hotel and chill out and therefore you don't have to face people whom you don't want to talk to.
So you did make some friends out there over the period of time?
Yeah Karanvir Bohra and Teejay Sidhu became really good friends with me.
The task in which you got out, was it the most difficult task?
No. The most difficult task was the one in which I had to be in shorts and then lie down on ice for about eight minutes. Outside the weather was freezing cold and I was in shorts, plus I had to be on ice. It was the toghest task I did. But I am very happy that I did the task with aplomb. You must have had seen Gauhar and the others give up so early, but I didn't.
Who do you think is the strongest contestant in KKK?
Gurmeet Choudhary and Salman Yusuff Khan are the strongest contenders but Rajneesh Duggal will win the show. (Laughs)
…and why do you say they are the strong contenders if Rajneesh won the show?
Everyone knows Rajneesh won the show. It's out all over on internet. During the time I was there in the show, I saw Gurmeet and Salman perform fantastically and therefore I feel they are the strongest contenders.
Who do you think is the weakest contender?
The one who has won the show. I really don't know how he won the show. (Laughs)
After the elimination from the show did you see the township in South Africa a lot?
Yes. I travelled a lot after I got eliminated. I wanted to explore the new place, which I had hardly ever seen. It's a wonderful country and I loved every bit of it.
Were your family and friends relieved that you were back home safe and sound?
Yeah they were very worried, especially my mom. She was relieved when I came back and now that she is seeing the show, she keeps on asking me bewildered as to how I performed such daring stunts.
How are you balancing work between south films and Bollywood?
I have my own fan base. People like me for what I am and that is not restricted just to South films or to Bollywood. I have started to get a lot of work post Bigg Boss and KKK. I want to work with new directors and new producers, because all these supposed big directors and producer were someday newcomers only. Some actor stood by them and therefore they are big names today. I also want to work with such newcomers and have a good rapport with them for life. I have some good projects in hand, will keep you'll posted as and when time comes.