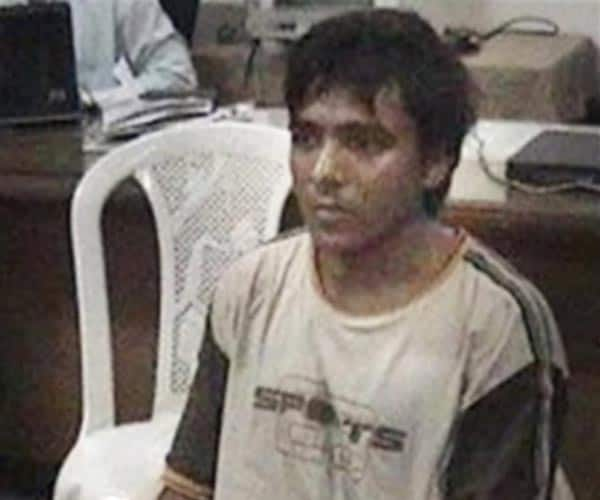 As the news of the 26/11 Mumbai attacks prime accused Mohammed Ajmal Amir Kasab's hanging spread like wildfire across the nation, Bollywood celebs like Ashish Chowdhry, Mahesh Bhatt, Celina Jaitly, Riteish Deshmukh, Kunal Kohli, Randeep Hooda and many more instantly took to Twitter to express their opinion
Mohammed Ajmal Amir Kasab, the lone surviving Pakistani terrorist responsible for the 2008 Mumbai terror attack, was hanged at Pune's Yerawada Jail this morning. Home Minister Sushil Kumar Shinde confirmed: "Ajmal Kasab was hanged at 7:30 am. It took the Maharashtra government less than two weeks to hang Kasab after President Pranab Mukherjee rejected his mercy petition on November 5." "The punishment to Kasab is a true tribute to the victims and martyrs of the 26/11 Mumbai terror attacks," Maharashtra Home Minister RR Patil said.
Bollywood actor Ashish Chowdhry, who lost his sister and brother-in-law in the attacks, has been remarkably restrained and mature in his response to the hanging of Kasab. Ashish has adopted his sister's two children and does not want them to rejoice over the terrorist's killing. Here's what he said on Twitter: "Why should I rejoice Kasab's death? I will rejoice when lil' innocent children will stop being taught to kill in the name of God n Religion. I sympathise with Kasab.He also was once a small innocent baby,like my son.But unfortunately born around wrong people n wrong teachings. I will NOT teach my children to rejoice anyone's death;be it Kasab.They will learn to be non-vindictive,non-fanatical and will love all."
Here's what other celebrities from Bollywood said about Kasab's hanging:
Abhishek Bachchan:
Man who should be honoured today: the one who captured Kasab: Asst Sub Inspector Tukaram Omble
Mahesh Bhatt
A life for so many lives! You kill and violate the sanctity of life then your life should be taken & in the same manner as the life you took.
Celina Jaitley
Well done Govt. Of India however, the source of the ideology of the fanatics who turn young men into terrorists is still alive. Today R Veer Shaheed & the victims of 26/11's horrendous acts of terrorism will finally Rest In Peace.. Kasab u & ur mates will burn in hell
Riteish Deshmukh
#kasab hanging – congratulations govt of India – for doing it so effectively. For once the govt broke the news n not the news channels.
Siddharth
The death penalty scares me no end…having said that, Ajmal Kasab needed to die. He's going to realize that the whole heaven thing…was a lie.
Narendra Modi
What about Afzal Guru, who attacked Parliament, our temple of democracy, in 2001? That offence predates Kasab's heinous act by many years
Shreya Ghoshal
Kasab, the lone surviving 26/11 terrorist, hanged at 7.30AM at Yervada Jail in Pune: Senior state government official." Finally!
Randeep Hooda
Kasab hanged at 730 am at yerwada jail. About time. Jai Hind!!!!
Milap Zaveri
Kasab FINALLY hanged! What a superb piece of news early morning! Jai Hind!
Aftab Shivdasani
Finally Kasab hangs… Prayers for 26/11 victims and their families
Tanuj Garg
Ajmal Kasab's hanging is only the beginning. He was but a foot soldier. What about the masterminds roaming free in a neighboring country?
Suresh Menon
Can we get some tax relief now that the govt doesn't have to spend so much on Kasab's security!
Kunal Kohli
Now that Kasab has been executed, can we also get his handlers & the planners who attacked my city? We need them executed too. Kasab has been hanged! Finally, God forbid there's a next time we need to hang/execute such terrorists faster.
Vishal Dadlani
Kasab was just an errand-boy with a gun. India is thrilled with his death, but the real culprits must be laughing at our sheer gullibility!
Anupam Kher
Justice may not replace the feeling of loss but it gives strength & hope to continue life with renewed belief in system we live in. #Kasab.
What is your reaction to the hanging of terrorist Ajmal Kasab? Do you think justice has been delivered? Post your opinion below!