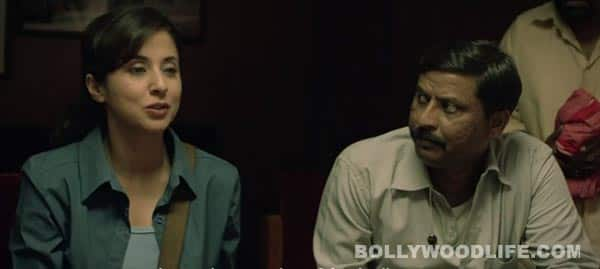 The versatile actor traces the journey of a leopard that travelled on its own from Pune to its birthplace in Mumbai in 30 days!
After playing an array of characters in her career spanning over three decades, Urmila Matondkar finally found the one Marathi project she could instantly say yes to. Directed by Sujay Dahake – whose last venture Shaala won him rave reviews – Ajoba is based on a true story of a leopard's fascinating journey from Pune to Mumbai.
Urmila plays biologist Purva Rao who will be tracing the journey of the leopard (Ajoba) and trying to understand its behavioral pattern with the help of a radio transmitter attached to his collar. Besides Urmila, the movie has a solid cast comprising well-known actors like Hrishikesh Joshi, Shashank Shende, Shrikant Yadav and Dilip Prabhavalkar.
Dahake was fascinated with the fact that in spite of releasing him in the biologically rich Malshej valley, the leopard travelled for nearly a month and reached its birthplace in Sanjay Gandhi National Park, Mumbai, on its own. The story has many subplots highlighting various social, political and environmental issues. Going by the trailer, we can say that Ajoba looks really hatke and very interesting. Take a look at the promo and tell us if you find it fascinating too!