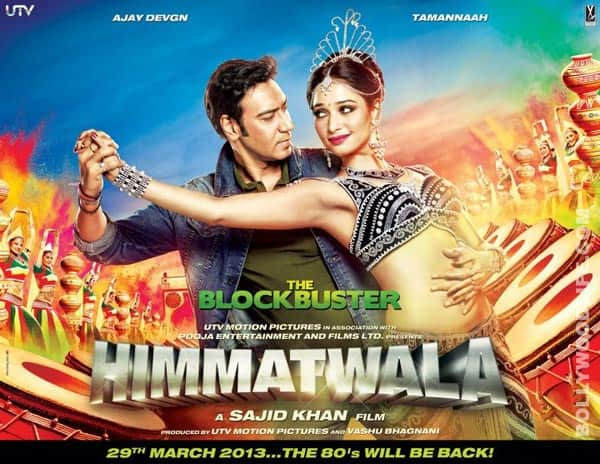 Director Sajid Khan wants to promote his film by live-streaming its shoot online
Even if Sajid Khan's remake of Himmatwala starring Ajay Devgn and Southern belle Tamannah is slated to release only next year, the jovial director wants to start a buzz about his production and promote it right from the word 'go'. Sajid wants to live-stream the mahurat of Himmatwala online – the first scene of the film will be shot this Wednesday at 1 pm at Ramoji Studios in Hyderabad.
"This is a first ever in the history of Indian cinema when a mahurat will be covered live online. Since I make my films purely for the audience, I wanted them to be a part of it right from the very first shot, so we came up with this idea of live-streaming the mahurat on YouTube," said Sajid in an interview to a daily. Sajid also promises that he will retain the very first shot of the film, no matter how it is captured. And this shot will be seen live on YouTube as well as in the film.
After tasting box office success with Housefull 2, Khan is now gearing up to replicate the charm of the 80's with his new film. His version of Himmatwala is to be a remake of the original Jeetendra-Sridevi starrer. So will we see Ajay Devgn doing the legendary dance moves of the duo in the colourful number Naino main sapna in the very first mahurat shot? We can't wait to find out!