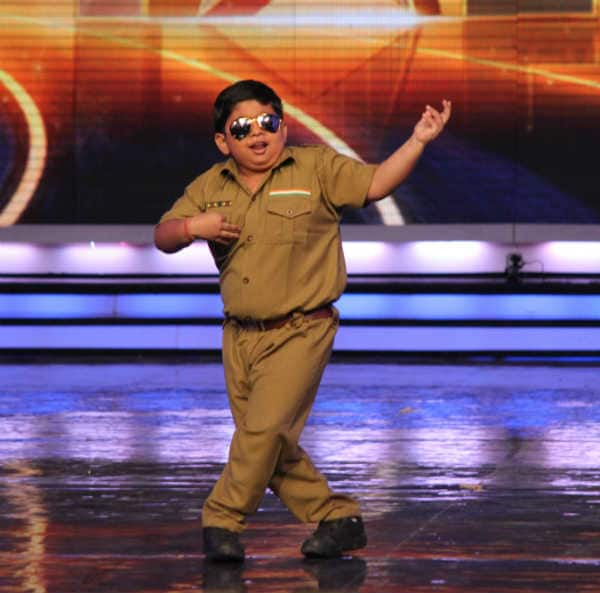 This eight-year-old took the stage by storm when he emulated the inimitable Jai Ho star
Akshat Singh has quite a few wins to celebrate, the little dancing wonder took India's Got Talent stage and won over the judges and audience. He impressed Salman Khan's sister-in-law Malaika Arora Khan and went ion to feature on CNN as a dancing sensation. This little wonder is now ready to go international. Akshat has now been invited on the internationally acclaimed talk show – The Ellen DeGeneres Show.It certainly will be a high for this small wonder to feature on a show that has seen world's rich and famous celebrities like Meryl Streep and even President Barrack Obama. Singh, who has now reached the semi-finalist has received a super-exclusive invite to be a part of Ellen's show.
Akshat's family is elated with this news, his father Abhay Singh said, "I first noticed a spark and attraction towards dance in Akshat when he was four years old. But because he was overweight, people used to laugh at him. However, he took it with a pinch of salt and decided to prove everyone wrong. I was shell-shocked when we were informed that Akshat will be seen on a show like The Ellen DeGeneres Show. I am really humbled by the opportunity that India's Got Talent has provided Akshat with which has put his talent on this global platform. We are all extremely proud of him."
This dancing star  will be leaving to the US for the shoot today. Hope Akki spreads his charm in the international circuit. We wouldn't mind our little celebrity be well-known in the west like Aishwarya Rai Bachchan or Priyanka Chopra, right BollywoodLifers?