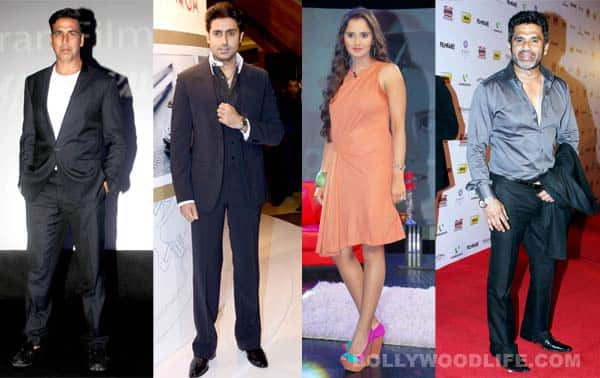 Bollywood celebrities are one of the first ones to join hands for any cause
Akshay Kumar, Abhishek Bachchan, Suneil Shetty and Sania Mirza will join the the peace march in memory of 26/11 victims on Sunday November 24 in Mumbai. A commemorative program Vijay Diwas (Anti Terrorism Day) organised in the memory of the victims, Zara Yaad Karo Kurbani will not just see the Bollywood stars in attendance but about 10,000 odd crowd comprising of college and school students are also expected to participate in this march.  The peace march  will commence from Mumbai Police Gymkhana and end at Girgaum Chowpatty. The march will start late evening at around 7.30pm.
We certainly hope that Akshay, Abhishek and Sania will inspire not just other B-town celebs to be a part of this movement but also the inspire the commoners too.