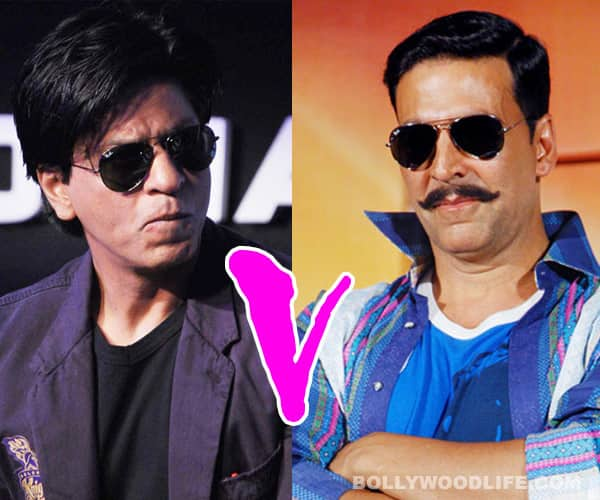 Akshay Kumar and Twinkle Khanna laugh at the reports that suggested the two had bonded big time with Shahrukh Khan and Gauri at 'Mannat'
Recently a tabloid had reported that Shahrukh Khan and his wife Gauri had invited Akshay Kumar and Twinkle Khanna to SRK's palatial residence, Mannat. It was also said that King Khan had held a private screening of Akki's film Rowdy Rathore, and the warring stars and their starry wives bonded at this exclusive do.
A little birdie now tells us that all these reports about Akki's bonding with SRK is a figment of somebody's hyperactive imagination. In fact, when Akshay and Tina heard about this news, they could not stop laughing about it. We also her that Akshay was a bit upset about the false reportage, but later, he decided that the best way to deal with it was to ignore it completely. Apparently, Akshay even asked Twinkle jokingly if he had forgotten when they went so SRK's place, to which Tina replied that she had no clue!
Now that makes us wonder how this untrue report had surfaced in the first place. A theory goes that there's a possibility that Rowdy Rathore's producer Shabina Khan who is a good friend of Gauri Khan had perhaps organised a screening for SRK and his wife at Mannat. And this piece of news was enough to trigger gossip mongers to come up with a sensational story on SRK-Akshay bonding. Unfortunately, the truth is miles away-from the bitter reality!