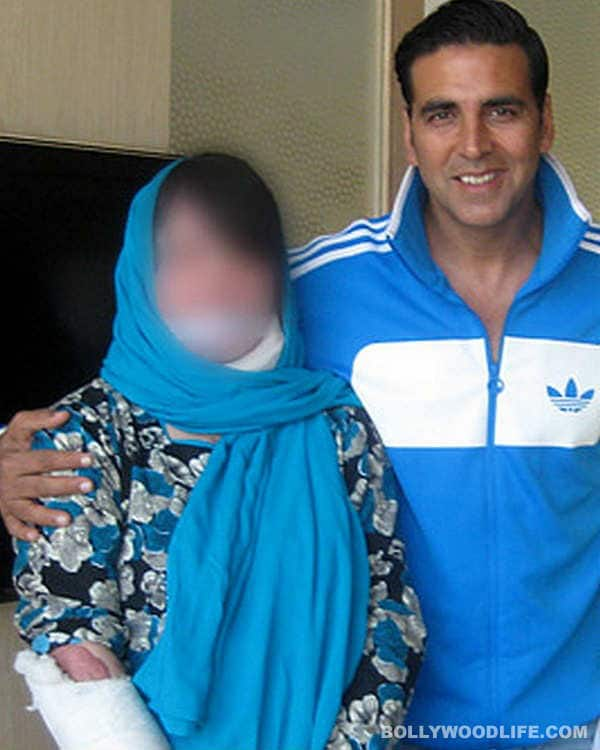 The Khiladi 786 actor recently met with a fangirl from Afganistan who is undergoing treatment in New Delhi
Our fave Khiladi, Bollywood actor Akshay Kumar seems to be quietly doing good deeds. In New Delhi recently he met a special fan from Kunduz city, Afghanistan. As reported by France 24, 18-year-old Sameera (not her real name) is the victim of a horrid acid attackon her entire family on November 28 last year, by four assailants allegedly belonging to the local militia.
The brave girl is in the Indian capital for treatment including reconstructive surgery for her face. New York- and Kabul-based NGO Women for Afghan Women (WAW) is involved in getting her to the country. The four attackers have been sentenced to 12 years imprisonment under Afghanistan's Law on Elimination of Violence Against Women (2009).
But what made Sameera forget her ordeal for a few minutes was the presence of her fave star Akshay. Boy, aren't we glad our Khiladi 786 could bring a smile on the teen's face? What do you think?
Photo courtesy: France 24