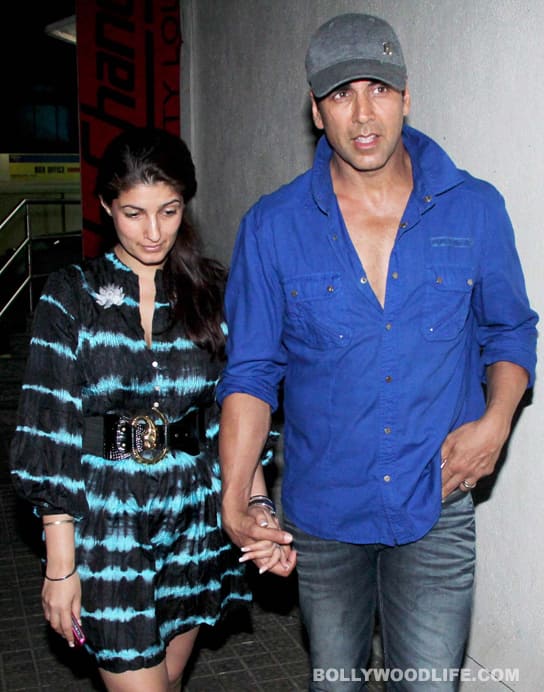 The Housefull 2 actor says the news is "false" and "insensitive"
Akshay Kumar fans, chill. Your fave star is not heading for heartbreak. Akki and Twinkle's marriage is still going strong even after ten years and one son. The recent reports about the rift in their marriage are totally baseless. A national daily had published a report speculating about the trouble in their Kumar (or is it Bhatia?) – Khanna marriage after it was noticed that Twinkle and Akshay had been attending several events separately. The speculations grew when Twinkle attended the launch of a magazine cover all alone, even though both of them had been featured on the publication. A simple matter that was probably the result of the Housefull 2 actor having to give other commitments priority was blown up into the issue of their marriage being in trouble and irritated the couple greatly.
An angry Akshay has lashed out at the media saying that he is willing to accept criticism about his work, but his personal life is not for public scrutiny. He also claimed that writing such "false" news is "insensitive" and upsetting for his family. We are glad to hear that all is well between the two, as we wouldn't want our fave Khiladi to have to worry about his marriage at a time when he has the fate of his films weighing on his mind.
ALSO READ: Akshay Kumar to produce regional films